Letters From Spain
Andrew Hood's Blog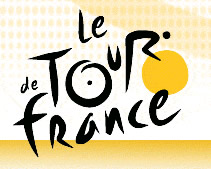 Blog Tools
Comments
Permalink
Armstrong, still second, says 'Anything could happen' in stage 17
By Andrew Hood
July 21, 2009 — Basque rider Mikel Astarloza (Euskaltel-Euskadi) delivered a dramatic stage victory in an action-packed 169.5km 16th stage at the Tour de France from Switzerland to France across two giant mountain passes.

On a stage that saw Saxo Bank try to shake up the overall standings, overnight leader Alberto Contador (Astana) was able to withstand the aggression to retain the yellow jersey.

Lance Armstrong (Astana) was momentarily gapped when the Schleck brothers attacked midway up the Petit-Saint-Bernard pass with 40km to go, but the seven-time Tour champ made a dramatic surge to bridge out to the leading six and eventually finished safely in the main pack to remain second overall.

"I know I cannot follow the accelerations of the young guys, but I found a group setting a good tempo and I just decided to go for it," Armstrong said. "I felt like the old Lance Armstrong again. I am feeling good and tomorrow is going to be a hard stage. Anything could happen."

Saxo Bank tried to lay down the gauntlet with a series of attacks to break up the GC and give the skinny Schleck brothers a chance to move closer to the podium.

In the end, the attacks amounted to nothing. Contador, Armstrong and third-place Bradley Wiggins (Garmin-Slipstream) were able to withstand the attacks and there were no major shakeups on the GC.

Instead, Saxo Bank burned a lot of matches for naught. And even more, veteran warrior Jens Voigt crashed out in a horrible high-speed spill coming down the Petit-Saint-Bernard pass with about 15km to go.

Official race doctor Gerard Porte said: "He lost consciousness for three to
four minutes. He has injuries mainly to his face and when he gets to hospital
in Grenoble he will be having a full scan."

Voigt was transported by ambulance to a hospital at the finishing town of Bourg-Saint-Maurice and then later by helicopter to Grenoble. Initial reports say his life is not in danger.

Voigt is the second Saxo Bank rider to crash out this week. Kurt-Asle Arvesen also crashed out in the 10th stage trying to avoid a spectactor.

While the Schleck attacks didn't shake up the top 10, it all but ended Cadel Evans' hopes of finishing on the podium.

Runner-up the past two editions of the Tour, the Aussie couldn't hold pace with the attacks and couldn't bridge across as Armstrong and defending champ Carlos Sastre managed later in the climb.

Evans limped across the line 3:55 down and slipped to 17th overall at 7:23 back.

"I'm out of it. I'm out of the race, for a place on the podium, at least," Evans said. "I'm fine physically, but for professional reasons, I cannot comment on the problems I am having."

Astarloza, meanwhile, attacked with 2km to go to drop three others that led an 18-man breakaway across the two biggest climbs of this year's Tour.

Astarloza won six seconds clear of Sandy Casar (FDJeux) and Pierrick Fedrigo (BBox), with the Contador-Armstrong group trailing in 59 seconds back.

"I am a joke as a team leader. They work for me constantly and I never win, so this is for my teammates," Astarloza said. "This is a big win for our team. We Basque love the climbs and we always want to win a stage in the mountains."

The 96th Tour continues Wednesday with the decisive, five-climb stage across the heart of the French Alps from Bourg-Saint-Maurice to Le Grand-Bornand. The 169.5km 17th stage tackles four first-category climbs, including the Col de la Colombière with 15km to go. It's all downhill before a slight rise to the line.

Former Vail Daily editor Andrew Hood now lives in Spain and covers cycling. His reports on the 96th Tour de France will appear daily on RealVail.com. Also follow him on twitter at twitter.com/eurohoody.


Submit a comment on "Astarloza wins one for the Basques in Tour de France stage 16"
---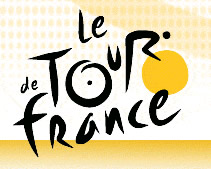 Blog Tools
Comments
Permalink
By Andrew Hood
July 19, 2009 — Meet the new boss, same as the old boss. Well, not quite the same.

Alberto Contador staked his claim as the new strongman at the Tour de France after a stunning victory in Sunday's 15th stage into the Swiss Alps and into the yellow jersey.

The Spanish climber dropped everyone on the 8.8km summit finish to Verbier, including seven-time winner Lance Armstrong to take the driver's seat going into the final week of the 96th Tour.

"I take satisfaction from the stage because the climb was not very long, but I was able to make some differences to my rivals," Contador said. "The race isn't over, not by a long shot, but this gives me a nice margin to defend."

He crossed the line in a dramatic double high in the Swiss Alps, taking a 43-second stage victory to Andy Schleck (Saxo Bank) and pulled on the yellow jersey with a comfortable 1:37 lead to Armstrong.

"When Alberto went, he showed he was the best in the race, and clearly the best climber. That's how you win the Tour de France," Armstrong said. "A day like this showed who was best."

He stayed with a group chasing behind Contador, but lost the wheel when the late-stage surges came for the leftovers, crossing the line ninth at 1:35 back.

Armstrong said any reported tension between him and Contador is overblown and he promises to ride as a "domestique" if that helps Contador and Astana win the Tour.

"Today I was definitely missing that required high-end. It would be hard for me to win at this point," Armstrong said. "There's been a lot of drama between Alberto and me, especially in the media, but at the end of the day, we sit around the dinner table and say the last thing we can do is lose this Tour. If we ride into Paris with the yellow jersey in the team, I'm cool with that. I've got seven of them at home."

Andy Schleck bravely chased to cross the line second at 43 seconds while Frank Schleck was fourth at 1:06 back.

"Andy and Frank were excellent today and only a super-strong Contador could beat us. We had everyone else on the ropes," said Saxo Bank boss Bjarne Riis. "We're right there and we're just getting into the truly hard part of this Tour. Nothing is decided yet."

On a day that saw Tom Boonen (Quick Step) abandon the Tour, reigning Olympic time trial champion Fabian Cancellara snuck into the day's main breakaway, taking the pressure off Saxo Bank on the early chase.

The team turned up the heat as the pack barreled toward the short but steep 8.8km Verbier climb, putting Jens Voigt, Nic ki and Chris-Anker Sorensen on the front to reel in the remnants of the day's move. Cancellara then sat up and took a few pulls to pace the Schleck brothers up the lower part of the climb.

When Contador jumped with 5km to go, Andy Schleck was the only rider who dared chase.

"Contador was the strongest today, but it was a perfect climb for him," Andy said. "I felt good and I decided to counter-attack. I couldn't catch him, but I was able to take time on the others and not lose too much time to him. It was a good stage and we're just getting into the really hard stages."

The peloton enjoys its second rest day Monday before entering the final decisive week of the 96th Tour.
The 96th Tour continues Tuesday with the 159km=2 016th stage from Martigny, Switzerland to Bourg-Saint-Maurice, France. The route traverses Italy, crossing the towering Grand-Saint-Bernard and Petit-Saint-Bernard passes across the heart of the Alps.

Riis says there's plenty of Tour still to come and promises to do one thing: attack.

"The next two stages are very hard. Even though they do not finish on the summit, there is enough steep roads to attack," Riis said. "We must put Contador under pressure and make them work. We haven't even gone into the real mountains yet in this Tour. One bad day and everything can change. The worst is yet to come and both of our captains are feeling good. Nothing will be decided until we all stand on top of Mont Ventoux."

Like Riis said, the "real" Tour is just starting.

Former Vail Daily editor Andrew Hood now lives in Spain and covers cycling. His reports on the 96th Tour de France will appear daily on RealVail.com. Also follow him on twitter at twitter.com/eurohoody.

3 Comments on "Contador derails Armstrong's Tour de France comeback dreams"

Submit and read more comments on "Contador derails Armstrong's Tour de France comeback dreams" now!
---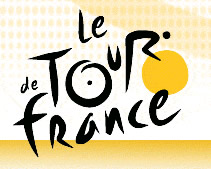 Blog Tools
Comments
Permalink
By Andrew Hood
July 15, 2009 — With a short but steep uphill finish waiting at the end of Wednesday's 192km 11th stage from Vatan to Saint-Fargeau, the sprinters in the Tour de France thought they had a chance to win.

British fireplug Mark Cavendish has ruled the sprinter's roost so far through this Tour, winning three stages going into Wednesday's rolling stage across France's burgundy region. With his dominant team and explosive sprint, it's all but impossible to beat him in the fast-twitch bunch sprints.

His one weak spot was when the sprints finished up a steep run – or so everyone thought.

Cavendish erased any doubt that he's the best sprinter to hit cycling in a generation, taking his fourth victory ahead of American Tyler Farrar and proving he could win under any conditions.

"This is almost as important as his breakthrough win at Milan-San Rem o," said Columbia-HTC boss Bob Stapleton. "People said he couldn't win up a hill. Now he can. The team was just phenomenal."

The peloton had their ear-pieces back and the racing was brisk as the pack clicked back into gear following their slow ride protest Tuesday.

Overnight leader Rinaldo Nocentini (Ag2r-La Mondiale) brushed off a minor crash to retain the yellow jersey as all the main GC contenders finished safely with the main pack.

American Christian Vande Velde (Garmin-Slipstream) and defending champion Carlos Sastre (Cervélo) also went down in pileups, but were not seriously injured.

A two-man breakaway was gobbled up in the closing kilometers to set up the sprinters, but nothing was guaranteed. Milram was hoping to set up Gerard Ciolek and green jersey wearer Thor Hushovd – the only other rider to win a sprint in this Tour in a similar uphill run into Barcelona in stage 6 – were favored.

But Columbia nailed the set-up, placing Cavendish in perfect position with 250m to go. Hushovd made a strong effort, but faded to fifth. Farrar came closest as anyone in a head-to-head duel to b eat Cavendish with second by a half bikelength.

"It was a different sprint than like a fast lead-out than we've had. The team was able to adapt to that situation. I used the 13-14 instead of the 11, but I was able to get my jump," Cavendish said. "It was perfect. It was beautiful how the guys adapted to the situation and delivered me in position to make the sprint."

Cavendish found himself in some hot water when French daily L'Equipe wrote a story with an unnamed rider saying that he used a racial slur in a derogatory comment against French riders. The rider said Cavendish was "rascist, anti-French."

Cavendish denied making the comments, but admitted he can be "an asshole" sometimes.

"I get hot-headed sometimes, it's irrelevant of what nationality, when I get haughty with someone … I had to laugh at that, everyone knows I am not like this. It would be nice to have the name of the rider of the who said this so I can go see what the problem at," he said. "I spoke to some French riders today and see what the reaction is. I take it as a compliment to start shit that something that's n ot bike riding, because they cannot criticize my bike riding … I love to be here, I love to race in France, sure, some riders will think I am an asshole, but I don't care."

Thursday's stage is another rolling stage across central France. If the pack comes in for the sprint, the smart money is on Cavendish.

Former Vail Daily editor Andrew Hood now lives in Spain and covers cycling. His reports on the 96th Tour de France will appear daily on RealVail.com. Also follow him on twitter at twitter.com/eurohoody.


Submit a comment on "Cavendish shows he's deadly on all terrain in stage 11 of Tour de France"
---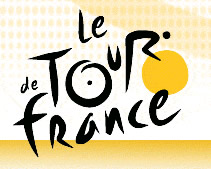 Blog Tools
Comments
Permalink
By Andrew Hood
July 14, 2009 — Mark Cavendish is proving unbeatable in the sprints at the 2009 Tour de France.

The "Manxster" negotiated a tricky, uphill finish and easily dashed to his third stage victory so far in this Tour in Tuesday's 194.5km 10th stage from Limoges to Issoudun.

Thor Hushovd (Cervélo) came through second and American Tyler Farrar (Garmin-Slipstream) was third, but Cavendish was never seriously challenged in his third stage win in three sprints he's contested so far in this Tour.

"It was a tough finale, but my teammates did a great job leading me out. All I had to do was finish off the job," said Cavendish after notching his seventh career Tour stage win. "There are probably four more opportunities for sprints during this Tour, three more this week, and I'll keep on going for the wins. My big objective is to win on the Champs-Elysées in Paris on the last day."

There were no shakeups in the overall standings, with Italian Rinaldo Nocentini retaining the overall lead as the main pack roared into Issoudun after an interesting day marked by a controversial ban of race radios during the stage.

A few big name riders, namely Levi Leipheimer and Bradley Wiggins, lost 15 seconds each when the packed fractured on the high-speed run into the sprint.

Under racing rules, if the bunch is split by a crash or a rider suffers a mechanical within the final 3km, they do not lose time. Splits caused by the natural selection of the race stand, however, regardless of where they occur.

The big story was the decision by Tour organizers to ban the use of two-way race radios commonplace in cycling since the mid-1990s.

Critics say the use of the radios – which allows communication between the sport directors following in team cars and racers in the heat of the battle – has stifled the spontaneity of the action.

With information too readily available, riders are quickly able to organize chases and snuff off potentially dangerous breakaways, thus suffocating the action of the race, so say the critics.

Riders and sport directors almost universally were against the idea to ban the radios, insisting that the ban actually makes the race more dangerous because riders need to fall back to trailing team cars to receive orders.

A similar ban will be imposed in the 13th stage later this week.

On Tuesday, the pack decided that they didn't want to take unnecessary risks and rode along at a relatively leisurely pace, at about 40kph, slower than the typical average of about 43-44kph on a flat stage.

"The reason behind having no radios was to have more attractive racing and that's obviously not what happened," said Astana team boss Johan Bruyneel.

"If that is what they wanted to accomplish, it has been a failure and I just think it is a bad idea to go back 20 years and do something like this stupidly in the biggest race of the year.

"So I think the banning of the radios has accomplished the direct opposite of what they wanted to achieve."

Wednesday's 192km 11th stage from Vatan to Saint-Fargeau sees the return of the race radio – and hopefully the return to real racing.

Former Vail Daily editor Andrew Hood now lives in Spain and covers cycling. His reports on the 96th Tour de France will appear daily on RealVail.com. Also follow him on twitter at twitter.com/eurohoody.


Submit a comment on "Cavendish unbeatable in sprints in 2009 Tour de France"
---
Read More Blog Entries
Previous
Next
Last
Blog entry 5 through 8 of 31 total entries
Bloggers Profile and Information