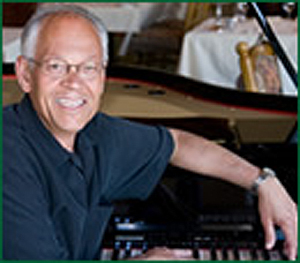 Blog Tools
Comments
PermaLink
Sometimes ya just need
a little Tony G
By Tom Boyd
January 7, 2008 — I was a student of jazz, which makes me a bit rare among my generation. When I need a little jazz injection I look around for Tony G Ė Vailís main man on the piano and a heck of a showman.


My jazz bass is collecting dust in my basement these days, but I feel all the more fortunate to have listened and loved some of Americaís best music in Ella Fitzgerald, Duke Ellington, Dave Brubeck, Thelonious Monk, and Miles Davis, and many others.

Tony plays most nights, 6-10 p.m. at the Grouse Mountain Grill in Beaver Creek, and from time to time he and his ďtrioĒ are out and about town. Keep your eye on our calendar for more.


Tony also hosts a radio show each Sunday on KZYR, 97.7, called "Jazz at its Peak."


When asked about his love of music, Tony often pays tribute to his father, a trumpet player, and his brother, whom he plays with from time to time. Recognized as a tremendous talent at the 2007 Vail Jazz Festival, Tony will long be known as a man who helped Vailís music scene match its skiing.


When I hear Tony Gulizia play my mind comes alive to the music. Itís as if he is lighting up billions of little lights inside my mind, calling forth memories I never had, or helping me imagine scenes Iíve never seene. His clean, purist style appeals to what I like about Jazz, because his ego doesnít get in the way of the music. At the same time, his presence is energetic and professional.

Comment on "Sometimes ya just need
a little Tony G" using the form below