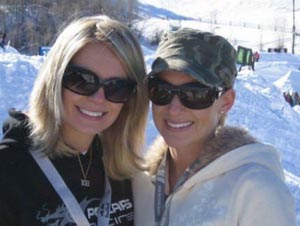 Sledheads like Bunny (a Yamaha Rep, at left) and her friends dig hanging out at the X Games, which happens Jan. 22-25 at Buttermilk in Aspen.
toizrit.com
toizrit.com
Story Tools
Comments
More Resort Guides
Stars align for X-Games, Steamboat MusicFest, and other cool Colorado events in January 2009
X Games, Nordic gods, and cowboy music are in the stars for January
By Tom Boyd
December 29, 2008 — The beneficial side of clear night air will not go unnoticed at this year's Wintersköl celebration in Aspen, which takes on an astronomical theme Jan 8-11. The 58th episode of this quirky event has borrowed its starry demeanor from the United Nations, which designated 2009 as the year of Astronomy. Live music, rail jams, and other events at all four Aspen mountains (Ajax, Snowmass, Aspen Highlands, and Buttermilk) will be interwoven with displays, artwork, and lectures on the night sky. Clouds willing, the show should keep the town rocking from dusk 'till dawn and again from dawn 'till dusk. For more call (970) 925-1940 or visit www.aspenchamber.org.


Aspen's Wintersköl hasn't shined as brightly as the ESPN X-Games competition in recent years – which is part of the reason the elder festival has maintained its charm. If a big-time, big-television, three-ring-circus-style event is the target, then the X-Games certainly shoots straight this January when it overtakes Buttermilk mountain (and the rest of the Roaring Fork Valley) Jan. 22-25. Finding lodging can be difficult during the Games, but getting into the event for a front-row view of legendary riders like Shaun White, Gretchen Bleiler, Travis Rice, Daron Rahlves, and Tanner Hall is fairly easy and admission is free. For more visit www.expn.com.

Only Breckenridge's Ullr Fest (Jan. 4-10) can stack up to the X-Games when it comes to pure party power. Breckenridge has long been proud of its ability to escalate mountain nightlife to new, often tottering, heights, and Ullr Fest is the apogee of all things Breckenridge. An annual toast to the Norse god of Winter, libations flow liberally throughout multiple events, which include the Main Street Parade, an ice skating party, and the Ullympics. For more call (800) 936-5573 or visit www.gobreck.com.

Steamboat enters the January event fray with something more on the "western" side of "country and western." Their grand-slam MusicFest (Jan. 5-10) includes six days, 30 bands, and more than 50 shows under a really big tent. Artists include Robert Earl Keen, Jr. Jack Ingram, Pure Prarie League, and rising star Elizabeth Cook. Event passes start at $199, for more call (888) 754-8447 or visit www.themusicfest.com.

Steamboat also continues its long-standing, trademark tradition of mixing rodeo and skiing when it holds the 35th annual Cowboy Downhill. The event is held each year during the National Western Stock Show in Denver, and more than 100 cowboys registered for the Stock Show sally up to Steamboat on Jan. 20 to participate in a kind of rodeo/ski racing hybrid events on the slopes of Billy Kidd's hometown. For more call (877) 237-2628 or visit www.steamboat.com.

The most anticipated event in Ouray each year is the Ice Climbing Festival (Jan 9-11) at the inspired, man-made ice climbing park in Ouray. Crafted by slow-dripping water, the Ouray park has been heralded as one of the best by the ice climbing community, and the festival is a grassroots, small-town way of celebrating Ouray's remarkable centerpiece. The event hosts international ice climbers plus clinics, gear demos, and various creative parties at neighborhood bars. For more call (970) 318-1376 or visit www.ourayicefestival.com.

The event calendar at Vail and Beaver Creek almost never lies dormant, especially in the heart of winter. Although no particularly large events pop up on the January calendar, the Wednesday night Streetbeat free concert series continues each Wednesday in the Village, and the Heavy Metal Weekend (Jan. 24 – 25) brings metal casting artists into the streets, where bronze and iron will be cast nightly. For more call (970) 479-2344 or visit www.artinvail.com.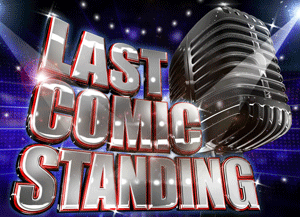 Last Comic Standing comes to Beaver Creek's Vilar Performing Arts Center

Beaver Creek also plays host to the finalists of the NBC television series "Last Comic Standing" Jan 17 at 7:30 p.m. at the Vilar Center for the Performing Arts. Learn more at www.vilarpac.org or call (888) 920-2787.

January is a bustling time of year in the Rockies and probably the best time to mosey up into the hills to sample a bit of the mountain lifestyle. In-between major events, however, I recommend taking a bit of time to hike to the top of the nearest peak on a clear, cold day. It's an event that's almost always available, its free, and I have little doubt that it will improve almost anyone's January outlook.

Comment on "Stars align for X-Games, Steamboat MusicFest, and other cool Colorado events in January 2009" using the form below