About Real Vail
Real locals, real writers, realvail
realvail writers
realvail sections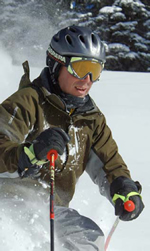 David O. Williams
RealVail co-founder
David O. Williams was hired by the owner of the Vail Daily while standing around a keg of beer in the parking lot of Arapahoe Basin Ski Area in the spring of 1991. Sports editor morphed into ski editor, then city editor, before Williams launched the competing Daily Trail in 1998. When the Vail Daily bought the Trail in 2004, Williams struck out on his own as a freelancer. A one-time regular columnist for the Rocky Mountain News in Denver, Williams' work also has appeared in the New York Times, Chicago Tribune, Denver Post, Rocky Mountain News, Aspen Daily News, L.A. Weekly, Powder Magazine, Ski Magazine, Skiing Magazine, 5280 and United Hemispheres. Williams is a founding member of the Vail-based Millennium Society, which funds a number of local charities. He and his wife Kristin, a Battle Mountain High School graduate and true Vail local, live in West Vail with their three boys, Nick, Max and Rennick. Kristin Kenney Williams, a former journalist, is Vail Resorts' director of public affairs for Eagle County. RealVail is independent of Vail Resorts from an editorial and financial standpoint.
Read Dave's Blog: The O. Report
---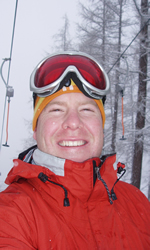 Tom Boyd
RealVail co-founder
Tom is a born and bred Vail local. He is a regular contributor to multiple publications around the Rocky Mountain West, including the Rocky Mountain News and 5280 Magazine, and he worked as a writer at the 2006 Torino Olympic Games after leaving his post as editor of the Vail Trail. His father, Steve, was recruited to ski patrol at Vail in 1963. His mother was town librarian at the Vail Public Library for 20 years, and his brother, Steve, and sister, Caitlin, both still live in the Valley with their families. Over the years Tom has seen the town change, but he's traveled the world and never found a place to match Vail, where he and his wife, Renee, now live. He has given back to the community by coaching soccer, organizing river cleanups, substitute teaching at the Vail Mountain School and serving on the Vail Mountain School alumni board.
---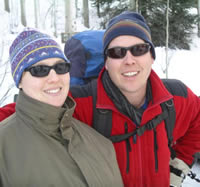 Kent Van Vleet
RealVail co-founder
Kent was born and raised in Edwards, Colorado and now serves as RealVail's tech guru and webmaster. With the ever-changing web environment, Kent guides the technical side of our operations. His past endeavors include rescuing a high-tech manufacturing company from near bankruptcy to producing a Hollywood horror film. But his family roots, friends and passion for mountain sports in the Vail Valley keep him firmly interested in the current events and goings-on of our mountain town. His parents, Ruth & Loy, are veteran Battle Mountain High teachers and continue to instruct at the CMC-Edwards campus. His brother Justin was one of the first to ride a snowboard on Vail Mountain and Kent's wife, Libby, son Peter, and daughter Lanie are avid snow enthusiasts. Kent's internet expertise and design savvy ensures that RealVail will continue to take advantage of the computer world's rapid advancements. And every once in a while he even manages to leave his computer to get outside and enjoy the very things we write about on this website.
---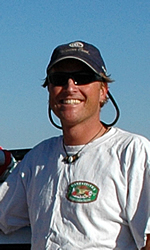 Dan Davis
contributor
Dan has been providing the Valley with fine photography since joining the Vail Trail staff in 1999. His work has appeared in Skiing Magazine, the Rocky Mountain News and 5280, among other publications. His works brings color and style to realvail.com.
---
If you have any questions for us and would like to contact us, please click here.

Follow these links to subscribe to the RealVail RSS and Newsletter