About realvail Writers
Real locals, real writers, realvail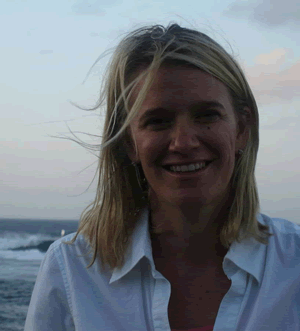 Real Blogs
More real Writers
Jill Alfond
Jill's Thrills
realvail local since: January 1, 1992
A Vail resident since 1992, one could say that Alfond has been preparing for her RealVail gig all this time. Her tenure in town has included stints slinging drinks at the Jackalope (now Sandbar), wheeling the beverage cart at the Vail Golf Club and forging a path in Vail history as Pazzo's original "Sunshine Girl," thus ensuring she is adequately prepared her her new life of imbibing drinks at the Sandbar, working on her double-digit handicap and now visiting the Pazzo's boys while picking up pizza for her kidsí play dates.

During her first year in Vail, Alfond had the distinction of filling out 13 W-2 forms, making it highly unlikely there is a restaurant in the Valley she hasn't worked in, or at least feigned an interest in working in.

A small absence from Vail from 1996 to 2000 allowed her to finish graduate school and attend culinary school in Boston and pursue her dream of becoming a sideline hockey reporter until the lure of the mountains and the icy cold weather lured the Michigan native back to Vail, along with a job working with hotel and restaurant clients for Peeples Ink PR. Alfond and her husband and two kids make their home in West Vail.


Jill Alfond's Blog: Jill's Thrills...