About realvail Writers
Real locals, real writers, realvail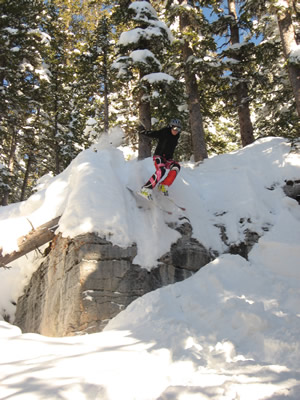 Real Blogs
More real Writers
Paulina Proper
Heart Transplant
realvail local since: May 1, 2002
Paulina Proper is a New York transplant who moved to Vail in May of 2002. She enjoys the backcountry, motorcycling, hiking, biking and most all other outdoor activities Vail offers.

She SCUBA dives and misses the ocean. Paulina sometimes pops "unintentional" wheelies on her motorcycle. In her spare time, Paulina works as a lawyer.

Paulina met her husband Scott at Yale and rather than follow the common track to a life of indentured servitude in investment banking or consulting, headed west, didn't look back, and encourage you to do the same. Their friends who did opt for indentured servitude visit Scott and Paulina in Vail regularly when their cigar-chomping overseers allow them to temporarily leave their cubicles.

Paulina is both active in the community as volunteers. She lives in West Vail with sarcastic art and their dog, Charlie.


Paulina Proper's Blog: Heart Transplant...