About realvail Writers
Real locals, real writers, realvail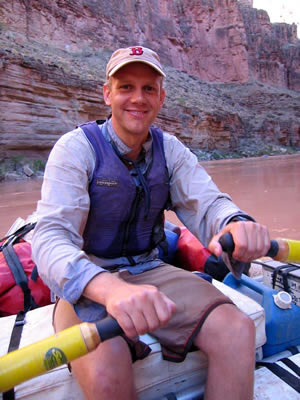 Real Blogs
More real Writers
Jason Sumner
The Front Ranger
realvail local since: January 1, 2008
Sumner was born in Colorado and spent part of his youth living in Crested Butte where he was on the same ski team as Chris and Casey Puckett. Their World Cup skills didnít rub off, and today Sumner is a full-time, Boulder-based freelance writer specializing in outdoor sports and adventure travel. Recent bylines include 5280, Bicycling, BIKE and Away.com, a travel website.

Before forsaking a regular paycheck, Sumner was on staff with the Boulder Daily Camera newspaper and VeloNews, a bike-racing magazine. Assignments ranged from girls high school basketball games and a two-day softball tournament, to the Tour de France and the 2004 Olympics in Athens. He also worked for the Olympic News Service at the 2006 Torino Olympic Games, where he learned all there is to know about bobsled, skeleton and luge.

Torino is also where Sumner met RealVail founders David Williams and Tom Boyd, and it was then that the trio consummated their working and skiing friendships with shots of grappa and one too many beers.


Jason Sumner's Blog: The Front Ranger...
Blog Entries by Jason Sumner
Headline
Post Date
June's Teva Mountain Games set to rock Vail with new half marathon, more concerts
Mar 5, 2009
Arapahoe Basin opens Montezuma Bowl Tuesday
Dec 29, 2008
Blue sky bombs away
Dec 22, 2008
The basics of at-home ski tuning
Dec 19, 2008
Playing the snow report lottery
Dec 15, 2008
Backcountry 'light' opportunities abound
Mar 24, 2008
Breckenridge film fest back for another year
Feb 28, 2008
Wolf Creek: is it really the snow king?
Feb 15, 2008
February's high country deals
Jan 31, 2008
A-Basinís Montezuma Bowl part II: My shot at the Darwin Awards
Jan 28, 2008
Real deals: a look at discounts coming up in ski country
Jan 23, 2008
When two roads diverge, which is better for the skier?
Jan 20, 2008
Chinese downhill at the Montezuma Bowl opening
Jan 12, 2008
Confessions of a Front Range skier
Jan 1, 2008