About realvail Writers
Real locals, real writers, realvail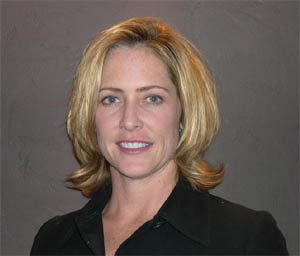 Real Blogs
More real Writers
Sondra Slappey
Vail Real Estate
realvail local since: March 12, 1992
Sondra Slappey is a dedicated, full-time real estate professional with a diverse background in real estate, finance, appraisal and investing.

She writes about real estate and real estate trends for realvail.com. Learn more about her real estate services at www.investinvail.com

Sondra Slappey writes about Vail Real Estate, Beaver Creek Real Estate, and Vail Valley Real Estate in general, following trends, news, and information about Colorado real estate.
Sondra Slappey's Blog: Vail Real Estate...
Blog Entries by Sondra Slappey
Headline
Post Date
Gauging the Vail real estate market with real numbers
Jan 28, 2010
Arrowhead's Chateau de Mon Reve makes list of Top Ten Most Spectacular Ski Homes
Jan 23, 2010
Vail Valley foreclosure assistance available
Dec 14, 2009
Home sales rising in October could mean new opportunities in Vail Valley
Nov 24, 2009
Reverse mortgages
Nov 9, 2009
How do you spell relief? Check if FNMA holds your loan
Nov 9, 2009
Obama signs US Tax credit extension
Nov 7, 2009
Vail real estate statistics show higher volume, lower price, increase in properties under contract
Oct 30, 2009
U.S. Senate considers expanding first-time homebuyer tax credit
Oct 27, 2009
Vail Valley real estate statistics show market may be improving
Aug 14, 2009
Vail home auctions create buzz but require attention to details
Jul 17, 2009
Vail Real Estate Inventory Still Rising
Jul 10, 2009
Despite rising inventory and still dropping prices, now is the time to buy Vail Valley real estate
Jun 17, 2009
Eagle Vail real estate: floodplain information
Jun 8, 2009
Vail Valley water rights can bolster property value
Jun 1, 2009
Some residents upset over Vail's real estate tax valuation notices
May 12, 2009
Positive news in the works for Real Estate market as FASB loosens asset valuation terms
May 9, 2009
Looking for clues in the Vail real estate market
Mar 17, 2009
The $1 million dollar question: Is it time to buy real estate in Vail yet?
Mar 12, 2009
To sell Vail home, be sure it stands out
Feb 18, 2009