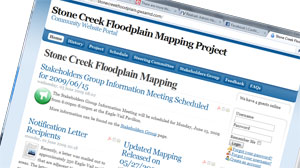 Blog Tools
Comments
PermaLink
Eagle Vail real estate: floodplain information
By Sondra Slappey
June 8, 2009 — Recently, about 350 homeowners in Eagle Vail received a somewhat confusing notice about the new floodplain mapping project. Most of the affected residences lie in what is being referred to as "shaded zone X." This type of an area is one that has been identified as having an increased risk of flooding. In this case, the projected flooding is 1' or less.

These zones do not require any additional homeowner insurance or that you even contact your insurance company. This map is preliminary until its acceptance by FEMA, which will likely to occur in the next 90 days.

For more information, please come to the community meeting on June 15, 2009 from 6 p.m. to 8 p.m. at the Eagle Vail Pavilion and visit http://stonecreekfloodplain.gwsamd.com/

Sondra Slappey is a real estate broker who writes about real estate in the Vail Valley for realvail.com. She can be reached at www.investinvail.com.

Comment on "Eagle Vail real estate: floodplain information" using the form below