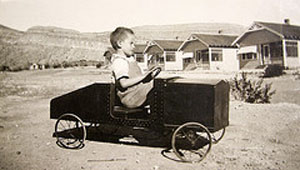 Paying attention to what is actually going "under contract" and what is actually "selling" can reveal clues to Vail Real Estate market trends
Photo courtesy of Flickr
flkr.com
Blog Tools
Comments
PermaLink
Looking for clues in the Vail real estate market
By Sondra Slappey
March 17, 2009 — Every day I look at the Vail MLS and watch what is going on in our valley in the real estate markets - that's my job.

Lately, I've been paying more attention to what is actually going "under contract" and what is actually "selling" than the hot new listings. It is not uncommon on any given day to see 30 different listings with drastic price reductions. Often, this is accompanied by an email from the listing agent who points out that the price has been reduced another $37,000 on a $2 million dollar listing - BIG DEAL is what I say.

Just today, I saw prices being reduced by up to 20%! The Vail Valley currently has about 2051 active listings for property (commercial, residential and land).

In January of this year, 22 deals closed and 32 transactions closed in February.

My math figures that we have a 76 month supply of inventory or just over 6 years. So, I think the sellers need to get real and offer something unique. This could include a great property at a great price, owner financing or other innovative incentives.

By the way, a Founders garage parking space in Vail Village just closed today for $250,000, so people are still spending money in Vail.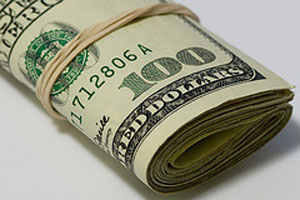 Money rolls for Founder's parking spot in Vail. Things are still moving in the Vail Real Estate market.

First time home buyers (or those not owning in the last three years ) can receive a tax credit in Vail too

Last fall, the Federal Government introduced a financial incentive to prospective first-time homebuyers — an income tax credit of up to $7,500. The rules were simple: you must have been a first-time homebuyer (as defined by not owning a home in the previous three years) and you met certain income restrictions.

The new $8,000 tax credit is available to those who buy between January 1, 2009 and December 1, 2009. It's not a deduction, it's an actual credit. Unlike the $7,500 first-time homebuyer tax credit introduced last summer; this does not need to be repaid.

First timers who qualify can make no more than $75,000 in adjusted gross income if they're single or $150,000 if filing jointly. The maximum tax credit is $8,000 or 10 percent of the sales price of the home, whichever is less. Three years residence in the property are required. As always, check with your accountant for details and be sure to submit IRS form 5405 when you file your taxes.


http://www.investinvail.com



Comment on "Looking for clues in the Vail real estate market" using the form below