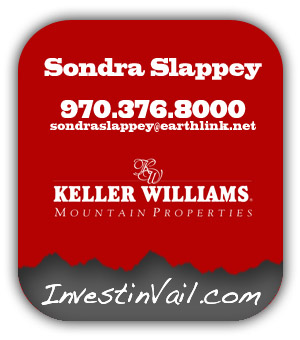 Blog Tools
Comments
PermaLink
Arrowhead's Chateau de Mon Reve makes list of Top Ten Most Spectacular Ski Homes
By Sondra Slappey
January 23, 2010 — It's official, Chateau de Mon Reve (The Castle of My Dreams) has been named to the Top Ten Most Spectacular Ski Homes.

This ski-in/ski-out home in Arrowhead has every amenity imaginable, including a large grotto and spa, magnificent kitchen, old-world bar and wine room, theater, apres ski lounge, elevator, home office with 360 degree views and much more.

This is the perfect home for discriminating buyers with refined taste and appreciation for exquisite craftsmanship.See why this home made the Top 10 list.

Schedule a private tour today by calling Sondra Slappey at (970) 376-8000.

Comment on "Arrowhead's Chateau de Mon Reve makes list of Top Ten Most Spectacular Ski Homes" using the form below