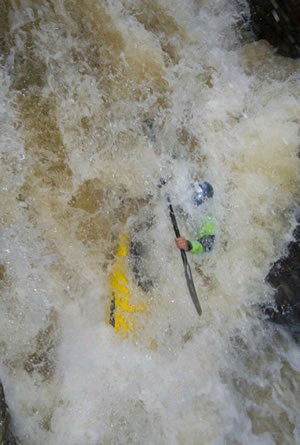 The 2009 version of the Teva Mountain Games, now run by the Vail Valley Foundation and beefed up by more concerts and a Vail Pass half marathon, are set for June 4-7.
By Dan Davis
trekkerphoto.com
Blog Tools
Comments
PermaLink
June's Teva Mountain Games set to rock Vail with new half marathon, more concerts
By Jason Sumner
March 5, 2009 — It's still a little early to be making summer vacation plans, but with all the recent warm weather it's hard not to look ahead a little.

Such was the case this past Monday when I had the chance to meet the brain trust behind the 2009 Teva Mountain Games during a small press event at the Spot Bouldering Gym in Boulder.

One of the nation's premier outdoor adventure events, the Games are primed to rock the Vail Valley from June 4-7. Now being run by the Vail Valley Foundation, this year's slate includes all the events that have made it a success in the past, plus an expanded concert schedule — and a brutal half marathon up Vail Pass.

Starting in Vail Village and finishing near the summit of Vail Pass, the 13.7-mile run will punish competitors with 2,310 feet of elevation gain on a course that is 100 percent uphill. And remember that the summit of Vail Pass sits above 10,000 feet. Oxygen deprivation is an understatement.

For the less athletically inclined (or is it smarter?), this year's Teva Games also have an expanded music schedule that will include a trio of free nightly street concerts in Vail Village. Past acts have included Jurassic 5 and Ozomatli. Look for this year's line-up to be released soon.

Since its inception seven year ago, the environmentally-friendly adventure sports event has hosted upwards of 3,000 professional and amateur competitors. Those athletes converge on Vail's mountains and rivers to compete in seven sports and 21 disciplines. More importantly there's more than $100,000 of prize money on the line, a big bonus in today's troubled economic times.

Events include whitewater kayaking, rafting, mountain biking, road cycling, pro-level bouldering, amateur rock climbing, fly-fishing and running. One of the highlights from a pure spectacle standpoint is the 5K mud run where the start/finish area is built right next to a beer garden.

It's hard to think of a better way to spend an afternoon than hanging out drinking beer while your buddies drag themselves through the muck like privates on Paris Island.

The Teva Games also include a mountain photography competition, an interactive exhibition and demo area, canine agility competitions (read: dog jumping), free nightly concerts, and, of course, lots and lots of parties.

Arguably the weekend's biggest challenge is pacing yourself so that you can soak in all the fun, but also be ready come race time.

For additional information and a complete schedule of events, check out tevamountaingames.com.


Comment on "June's Teva Mountain Games set to rock Vail with new half marathon, more concerts" using the form below