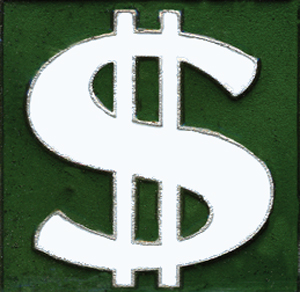 Blog Tools
Comments
PermaLink
February's high country deals
By Jason Sumner
January 31, 2008 — With powder days on the way, it's time for another installment of RealDeals. Check it out.
Discounted Loveland tickets: Buy Loveland lift tickets before you get to the mountain and adults pay $46, while children 14 and younger are just $21. That's $8 off the regular adult price, and a $4 saving for the kiddos. Discounted tickets are available at all Colorado Safeway, King Soopers, Wallgreens and Albertsons, plus several other locations. For the full list check out: skiloveland.com
Sleep and ski for free in Breckenridge: Skiers and snowboarders who ski three days and stay three nights, get the fourth night of lodging and day of skiing free. Packages start at $301 per person based on double occupancy. Valid all ski season with some restrictions. For more information go to breckenridge.com
Wells Fargo 2-for 1: Buy one lift ticket and get one free at Winter Park or Copper Mountain. These tickets are valid Sunday through Friday only, and there are some blackout dates. To get the deal pick up a coupon at any Wells Fargo Bank on the Front Range and present it with your purchase. Of course there is a small catch. You must use your Wells Fargo check card or credit card with this offer to prove that you are Wells Fargo customer.
Fly to Beaver Creek, get a room, and ski for free: Yeah, I know most of you don't fly to Beaver Creek, but if you do this is a pretty sweet deal as long as you land in the morning. Fly non-stop to Vail/ Eagle County Regional Airport (Airport code: EGE) anytime through April 13, and ski for free on your day of arrival at Beaver Creek with a valid boarding pass and lodging confirmation. Simply show your boarding pass and Beaver Creek lodging confirmation at any ticket window. Beaver Creek also has a kids fly free program. For more details on both programs call 800-503-8748.
Craig's List/Denver: At the other end of the deals spectrum, a quick search of the ticket section of the popular community website Craig's List turned up a slew of offers for discounted lift tickets and other deals (Go to denver.craigslist.org/tix and type in the search term, "lift.") Recent search returns included 2-for-1 coupons at Steamboat for $25, $10 2-for-1 coupons at Copper Mountain and Winter Park, and a Loveland four-pack for $80, which is a pretty smoking deal. Just remember that there are bad people in the world and some of them are lurking on the Internet trying to rip you off. So always heed the timeless adage, "Let the buyer beware."

Comment on "February's high country deals" using the form below