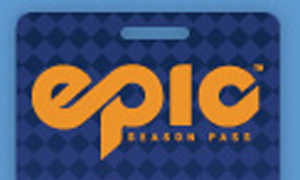 The new Epic Pass offers unrestricted skiing at all five Vail Resorts ski areas (Vail, Beaver Creek, Heavenly, Breckenridge, and Keystone) for $579. While many see the new pass as a boon, complaints have arisen from some quarters, prompting controversy.
snow.com
Blog Tools
Comments
PermaLink
Clearing the air: a closer look at Vail's Epic Pass
By Tom Boyd
April 15, 2008 — Vail Resorts' new Epic Pass has generated a huge amount of excitement, but it's also raised a lot of questions.


How could a season pass cost only $579? How could it be unrestricted? What about labor? Don't hundreds of people volunteer at Vail and Beaver Creek in trade for a ski pass? Don't we have a serious labor shortage looming because of changing visa regulations?


And what about parking? Don't we have serious parking problems looming because the mountain is becoming popular more quickly than we can finance, approve, and build parking structures?
For the past few days, the answers to these questions have been lost in the dust-up over the Kaye Ferry incident. As the dust settles, a few myths about Vail have lingered, along with a few myths about the Epic pass.
Itís time to put them to rest, one-by-one.
FRONT RANGERS DONíT SPEND MONEY AND THEYíRE NOT WELCOME: Let me be among the many Vailites to remind Front Rangers that they are very, very welcome in our town, just as any visitor or guest is welcome in our town. First of all, we like people in Vail no matter who you are. Furthermore, for those who care mainly for the economy, Front Rangers are just as likely to spend money at a shop, or buy a second home, as someone from Florida, New York, or Great Britain. My neighbors are second home owners from Denver who purchased their house in West Vail last year. We welcome them, as we welcome everybody.
PEOPLE WHO DONíT SPEND MONEY ARENíT WELCOME IN VAIL: In my 20s I helped lobby for a new kayak park, and bigger on-mountain terrain parks, by meeting with town council people and Vail Resorts officials. I was open about the fact that most young kayakers and jibbers, in their teens and 20s, probably donít spend tons of money and arenít about to buy a second home in Beaver Creek. But they bring life and vitality to the town, they bring their parents or their family along, and if they have a good time they are the kind of people who will return, year after year, for the rest of their life.
Not only were Vailís "power people," understanding about my argument, but they clearly held the same beliefs. As an example, Vail Resorts works together with Highline Sports and Entertainment to bring Snow Daze and Spring Back to Vail to town each year, not to mention all the many other events that are geared toward people who may not have had the time to, or the interest in, accumulating massive wealth. Over time these efforts have proven valuable, and events like the Teva Mountain Games and The Session have become very important to the town's economy and, more importantly, its vitality.
THE PASS WILL CAUSE A LABOR SHORTAGE: There are some who will quit their volunteer jobs, but most wonít. My father is one of hundreds who work on-mountain Guest Services, sharing his 45 years of experience on Vail Mountain with those who come to visit. Like most, he doesnít do it for the pass, he does it because he loves to ski, he likes to be a part of the mountain crew, and his social life is built around it. Being on the mountain is a community thing Ė people like being on the ďinsideĒ of whatís going on up there.
THE PASS WILL ONLY BE PURCHASED BY FRONT RANGERS: This argument falls short with a bit of simple arithmetic. A one-day lift ticket at Vail costs just under $100. For roughly the price of six days skiing you can now have the Epic Pass. Therefore, anyone who visits Vail six days or more, per year, will likely buy the pass. This is of particular interest to international visitors, yet it also includes second home owners (many of whom are from the Front Range) and out-of-state spring breakers.
Consider this: my friend and fellow RealVail writer Jason Sumner has a Colorado Pass. This season he didnít even use his 10 free days at Vail, preferring to head to Breckenridge instead. For many Front Rangers, the extra drive over Vail Pass simply isnít worth it. For those who think it is, theyíre already coming here. The percentage of weekend warriors who come to Vail on a given weekend will most likely increase, but not necessarily because of a huge influx of Front Range skiers and snowboarders.
My brother lives in Eagle and operates a business in Eagle County. He has already bought his Epic Pass, and for the first time in years Iíll be able to ride with him during his afternoons off, or morning off, on days when he otherwise wouldnít want to ski for fear of using up one of his precious 10 days. The thing thatís been totally overlooked about this pass is that itís a wonderful benefit for hard-working locals.
THE PASS WILL CAUSE MORE PARKING PROBLEMS: This, to be sure, is the one myth that has some traction, but donít blame the parking problems on Front Rangers. A Town of Vail Police study of license plates showed that most of the cars filling up the Frontage Road arenít Front Rangers Ė theyíre Eagle County residents.
So, Vail needs to deal with parking whether thereís an Epic Pass or not. Vailís redevelopment plan has been a big winner, in my estimation, in nearly every way except parking. More Ė much more Ė public parking should have been part of the Billion Dollar Renewal. It was not, and the mistake was made by the Town Council and staff, not by Vail Resorts and their Epic Pass.
This Vail Town Council will largely be judged on parking. Itís about as sexy as a strip of asphalt, but based on what Iíve seen itís the most important issue to locals during this election cycle.
ONE MORE THING: As is true with most small-town political flaps, the issue with the Epic pass was one of communication. Vail Resorts didnít do a good job communicating with the Town of Vail about what they were planning, and what the effects might be on the Town.
Vail Resorts has said that they were unable to talk to the town about the Epic Pass because of SEC regulations.
I think itís highly improbable that Vail Resorts couldnít approach the Town with something like, ďHi, weíre looking at doing something that might increase our skier visits next season Ė possibly dramatically.Ē
A very general description of the Epic Pass plan, by way of forewarning, would have softened the blow to the Town. Instead, Vail Resorts levied a giant smakaroo, leaving the Vail Council looking and feeling like theyíd been left out in the cold. It gives us all the feeling that Vail Resorts is going to do what they want, regardless of the opinions of our elected officials.
And on that point, Kaye Ferry and the critics are right.

1 Comment on "Clearing the air: a closer look at Vail's Epic Pass"