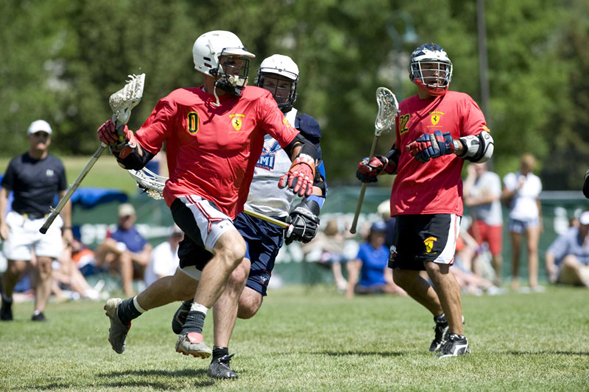 Lacrosse action continues all week throughout the Valley. To see a schedule and learn more, visit www.vaillacrosse.com
Dave Gottenborg
vaillacrosse.com
Blog Tools
Comments
PermaLink
Vail Lacrosse Shootout Day 3
By Alex Smith
June 30, 2008 — Vail Shootout Day 3 – 10:20 am – (9th entry)

Good morning again. I've been holed up in the Nerd Tank all morning doing actual work with Rock-it Pocket. I've got a sweet program that basically allows me to be in the office even though I'm on the road. The wife doesn't like that too much since she says I work too much as it is, but this technology is invaluable when we're out of the office for an extended period like this.

Yesterday was one of the hardest days and today we will... read more at www.vaillacrosse.com.



Comment on "Vail Lacrosse Shootout Day 3" using the form below