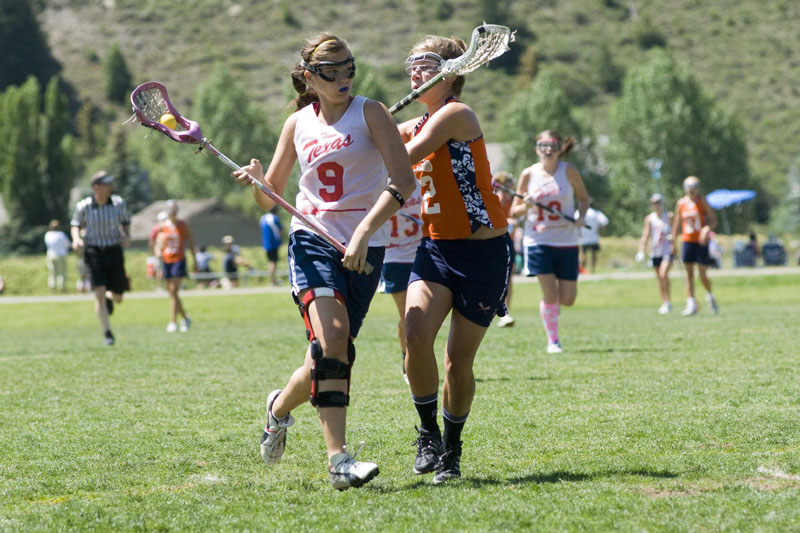 Lacrosse action continues all week throughout the Valley. To see a schedule and learn more, visit the link below.
Dave Gottenborg
vaillacrosse.com
Blog Tools
Comments
PermaLink
Boys and Girls tournaments come to an end - Day 5
By Alex Smith
July 3, 2008 — The Boys and Girls High School showcase ended today with the Baltimore Crabs winning their third championship in as many years on the boys side while Heros took home the girls trophy with a victory of last year's champion, M&D Lax.

On Thursday, the Men's and Women's Elite finally kicks off with Pool Play in both divisions. Check the website for game times and field locations.

Don't forget to check out the tournament blog on the home page of www.vaillacrosse.com and our daily batches of photos at www.vaillacrosse.com/2008/pictures.  We also have a growing network of online media links.

Dr. Tom Watts Memorial Boys U19:

Led by strong defense and goaltending, the Baltimore Crabs won their third straight Dr. Tom Watts Memorial Boys U19 tournament in Vail on Wednesday afternoon. The Crabs held a 9-6 lead at the end of three periods and then kept the Colorado Favorites off the scoreboard for the rest of the day en route to their 13-6 victory.

The Crabs held a large advantage in just about every statistical category except for face-offs. In that department, the Favorites' Chase Calkin started beautifully, winning 11 of the first 18 draws, but Justin Radebaugh turned up the heat in the fourth quarter for Baltimore, winning 4 of 5 down the stretch as the Crabs put the game away. Possessions were key in this game and in the end, the Crabs simply took better care of the ball.

The Favorites played step for step with the favored Baltimore team in the first half, only trailing 6-5 and looking every bit primed for the upset. But the Crabs had too much depth for the Favorites to match. Leading the charge for Baltimore were attackmen Joe Cummings and Alex Capretta, who scored 2 goals and 2 assists each. Frazier Cavness had two goals for the Favorites, who also got 1 goal and 2 assists from JC Willembrock.

Other U19 News:

The Winnipeg Wolverines capped off a nice week with a 13-12 win over the Kansas City Blue Lions in the Division II Championship.  This game was back and forth all day with neither team able to pull ahead for any significant period of time.  Several players had big games for their teams, but it was Winnipeg who was able to pull it out in the end, giving them their first Div. II Championship since coming up to Vail.  Team Colorado rebounded to defeat Team Colorado in the Div. I 3rd place game and Team Utah surprised the Delaware Eagles for 5th place as well.
Boys U19 Scores:

Div. I Championship – Baltimore Crabs 13, Colorado Favorites 6

Div. I 3rd Place – Team Colorado 11, Team Ohio 7

Div. I 5th Place – Team Utah 10, Delaware Eagles 8

Div. I 7th Place – Triad Lacrosse Club 14, Team Indiana 11
Div. II Championship – Winnipeg Wolverines 13, Kansas City Blue Lions 12

Div. II Consolation – Midwest Elite 13, Team Nebraska 1

Div. II Consolation – Sacramento Elite 5, Team Nebraska 2

Div. II Consolation – Midwest Elite 10, Sacramento Elite 2

The Boys U19 All-Tournament team will be posted as soon as we compile the names.
Girls High School Showcase:

Gold Division:

Heros 7, M&D Lax 6 (Championship)
After 71 games of play the 2008 Vail High School Championship came down to a backyard battle between M&D Lax and Heros, both of which reside in the Baltimore area.  While dominating the early action, Heros only hung on to a fragile two goal lead.  When M&D finally scored mid-way through the first half to cut the lead to one, Heros quickly answered with two goals to expand their lead to three.  M&D scored a late first half goal to end the half at 4-2. 
As the second half started, Heros once again dominated play with their patient, but effective offense.  Lead by tournament MVP, Katie Schwarzmann, mid-way through the second half, Heros lead 7-2 and momentum was clearly on their side.  But M&D was not done.  With all-tournament team members, goalie, Molly Donaghue and Kathleen Cullen leading the way, M&D staged a hard fought rally cutting the lead to 7-6 with a minute and a half to go.  Unfortunately, for M&D playing without three key players and playing two players down as a result of double yellow cards, Heros held on to claim the 2008 Vail High School Girls Championship by a score of 7-6.
Colorado 1 16, TLC 8 (3rd Place)

CTLF 14, Puget Sound 10 (5th  Place)

PA Express 8, Houston Heat 6 (7th Place)
Silver Division:

Lady Blue Knights 12, Team Capital 7 (Championship)

The Silver Division championship game featured this year's youngest team, Team Capital, against the second Canadian entry in the Vail Shootout, the Lady Blue Knights from Ontario Canada.  Lady Blue Knights took the lead early in the game with quick passing and fast transitions.  The Blue Knights got balanced scoring from Jordi Loyst, Taylor Landry, Emily Uza and Emily Boissonneault in the first half with two goals each.  The first half ended at 8-3, with Team Capital trailing behind.  From the start of the second half, the youngsters from Team Capital, many using traditional wooden sticks, battled the Lady Blue Knights goal for goal throughout the second half.  In the end the experienced and older Knights came out victorious with a score of 12-7, taking the Silver trophy north to Canada, and while this is not Lord Stanley's cup, the Lady Blue Knights will cherish this crystal trophy for some time.
MFL 8, Queen City 7 (3rd Place)

Minnesota 7, Bay Area Wave 5 (5th  Place)

Utah 13, Triple Threat 1 (7th Place)
Bronze Division:

Lakeshore 12, Detroit 9 (Championship)

On the final day of the 2008 High school Vail Lacrosse Shootout, Lakeshore came head to head with great lakes neighbor, Detroit in the Bronze division championship game.  Early in the game Detroit jumped to a two goal lead, lead by number 58, Andi Raymond.  The lead was short lived as Lakeshore grabbed momentum behind Claire Nelson-Johnson's three first half goals, ending the first half with a 9-4 lead for Lakeshore.  Lakeshore stretched its lead to six early in the second half before Detroit came roaring back, eventually cutting the Lakeshore lead to 11-9 late in the second half.  Lakeshore iced the game on Nelson-Johnson's fifth goal of the game to capture their first ever Vail division title.  The final score was 12-9.
Colorado 2 13, Eagle Elite 3 (3rd Place)

Colorado 3 8, Indy Girls 4 (5th Place)

Midwest Elite – Automatic (7th Place)
Final Rankings:
Gold Division:


Heros


M&D Lax


Colorado 1


TLC


CTLF


Puget Sound


PA Express


Houston Heat


Silver Division:


Lady Blue Knights


Team Capital


MFL


Queen City


Minnesota


Bay Area


Utah


Triple Threat


Bronze Division:


Lakeshore


Detroit


Colorado 2


Eagle Elite


Colorado 3


Indy Girls


Midwest Elite


All Tournament Team

Taylor Landry                                     Lady Blue Knights

Anna Geissburhler                          MFL

Chelsea Cyester                                               Colorado 1

Paige Lin                                              Bay Area Wave

Kelli Joran                                            PA Express

Kara Secora                                        Colorado 1

Kathryn Gaasch                                                Heros

Erin Fessler                                         CTLF

Hallie Katzenberger                        M&D Lax

Kathleen Cullen                                                M&D Lax

Tori Harrison                                      Houston Heat

Molly Donaghue (Goalie)             M&D Lax
MVP:  Katie Schwarzmann           Heros
Coach:  Scott Elmore                       Houston Heat

Comment on "Boys and Girls tournaments come to an end - Day 5" using the form below