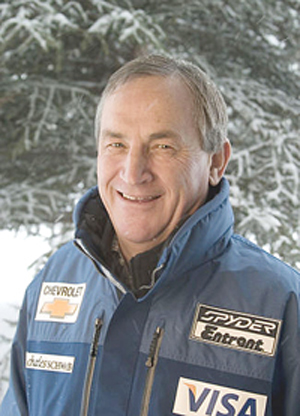 Hear my interview with Bill Marolt, above, on KZYR, 97.7, at 10:30 a.m. or if you're not in the Valley log on to kzyr.com to hear my coverage.
Blog Tools
Comments
PermaLink
Good morning from Birds of Prey
By Tom Boyd
November 29, 2007 — RealVail is officially on-site and ready for coverage of the Birds of Prey World Cup skiing weekend here in Beaver Creek. I'll be working with KZYR, 97.7 the Zephyr to bring live coverage of the event, and you can check in here to read up on what's happening at today's races.


On tap for today: An interview with USSA head honcho Bill Marolt plus race previews, race results, and images from the day of racing.


Downhill combined is the event of the day, with a downhill run at 11 a.m. and a slalom run at 2:45. The racer with the fastest combined runs wins the day.


The 2013 bid party is tonight as well, with free drink and gear givaways plus live music from Cracker.


Parking is free, and so is admission.

Comment on "Good morning from Birds of Prey" using the form below