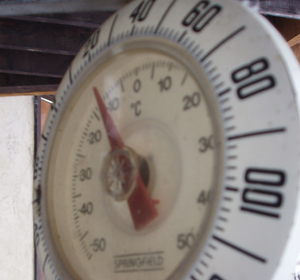 Blog Tools
Comments
PermaLink
Donít call it stranded, call it lucky
By Tom Boyd
December 31, 2007 — Road closures and heavy winds have left many people without a way to leave Vail. For the time being, East Bound I-70 is closed from Vail to Georgetown, and West Bound I-70 is closed from Floyd Hill to Vail (learn more by clicking HERE.


Roads may be open by noon Ė and may not. Wind gusts up to 79 mhp have been reported in the Floyd Hill area of Denver.

All this may leave you stuck here in Vail Ö but donít call it stranded: call it lucky.


Ten inches were reported as of this morning, leaving more powder to those of us who are lucky enough to be ďstrandedĒ on this side of the pass. Heavy winds, an anathema to drivers, can actually work to the advantage of skiers.


Sure, lifts may close from time to time, but look for wind deposits in sheltered areas. These same areas will also keep YOU out of the wind Ö so itís a case where the best snow is located in the places which are most out of the wind.


And if youíre stranded on the OTHER side of the pass, trying to get to Vail Ö. hmmmm, I guess that IS stranded.


Comment on "Donít call it stranded, call it lucky" using the form below