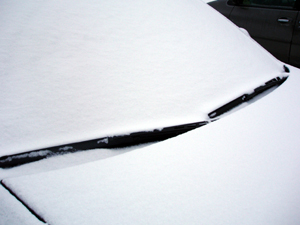 Parking the car and enjoying the snow is the right way to enjoy this New Year's celebration - wherever you are.
By Tom Boyd
Blog Tools
Comments
PermaLink
Happy New Year
By Tom Boyd
December 31, 2007 — Sometimes the best times in life come when your carefully planned schedule goes completely awry.


For many of you out there, the weather in and around Vail has left you apart from friends and relatives, or perhaps stuck with them longer than you'd like!


But wherever you are, and however you got there, we here at RealVail hope you find new friends in new places, and enjoy the coming of the New Year.


And if you're lucky, you'll be able to get back up on the mountain for some fantastic skiing. China Bowl and Blue Sky have been mostly closed for the past few days, and if the winds die down, which they should, the skiing should be incredible once those areas open up again.


So happy New Year, and I hope to see you out there.


Comment on "Happy New Year" using the form below