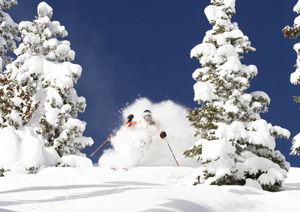 I'm at home this morning, knowing that every minute that goes by, I'm missing one more run like this. But can I make it look as good as Chris Anthony does?
Jack Affleck/Vail Resorts
Blog Tools
Comments
PermaLink
Morning motivation
By Tom Boyd
January 13, 2008 — OK – one more cup of coffee then I'm out of here. I swear.


Hang on … let me check the RealVail weather real quick and … OH MY GOD IT'S FREEZING OUT THERE!


When it's cold outside, hovering below 5 degrees, I have a little trick that gives me inspiration: I sip some warm coffee and log onto RealVail. Then I peruse all our great photos from the recent days on Vail and Beaver Creek mountain and I remind myself: "Self," I say, "You know as soon as you make a few turns you're going to be plenty warm, and very happy, skiing through all that great snow."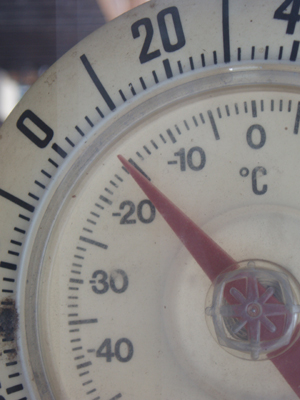 ...But when I see the thermometer it somehow makes me want to pour just one more cup of coffee before I head out.

Then I layer up: expedition-weight long underwear, fleece sweatpants, fleece sweatshirt, Patagonia sweater, Mountain Hardwear jacket, shell, gloves, and my big, bad, Nepalese wool hat (not very fashionable, but VERY, VERY, warm.


Then I slap a few hand-warmers in my backpack, a few Powerbars or Cliff bars, and I'm out the door.


Which reminds me, what the heck am I doing writing this right now? Let's GO!


Comment on "Morning motivation" using the form below