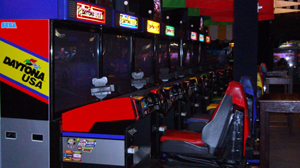 It may not be noticeable to the average Joe, but this isnít just a race-car driving video game: itís a NASCAR video game. So my question is this: whereís my ďBode MillerĒ video game, or my U.S. Ski Racer game, or my U.S. Freestyle game? Ignorance of the $18.85 billion gaming industry can be taken as a sign of skiingís lack of forethought.
By Tom Boyd
Blog Tools
Comments
PermaLink
Where's my skiing video game?
Why arenít skiing and snowboarding making a push in the $18.85 billion gaming industry?
By Tom Boyd
February 28, 2008 — When Magnavox released ďAlpine Skiing!Ē in 1979 I was four years old and, admittedly, easy to entertain.


Now Iím not, and Iím severely disappointed in skiing (and snowboardingís) efforts to gain prominence in the $18.85 billion gaming industry.


In 1991, NASCAR came out with a video game called the Maxwell House Racing Simulator, which was implanted into actual NASCAR cars and deployed to supermarkets and county fairs all across the nation. The then-budding sport of NASCAR filled parking lots with kids and adults who wanted to play the game, and as they waited they stared, sometimes for hours, at stacks of Maxwell House coffee.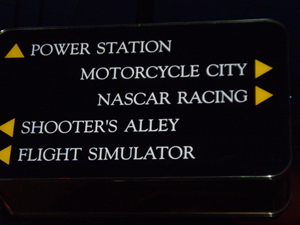 The NASCAR games have become so popular that they are referred to by name in the signs at Dave and Busterís, in Denver. NASCAR wasnít always so popular Ė it took creative marketing and PR to get it to where it is today.

Not only did sales of Maxwell House coffee skyrocket, the creative marketing strategies of NASCAR continued to help double (yes, double) the NASCAR audience over the next decade.
This weekend I join that audience for the first time. Iím headed to Las Vegas, where Vail head honcho George Gillettís GEM Motorsports Team will be fielding the Budweiser Car and driver Kasey Kahne, who won NASCARís top series in 2006.
I love skiing, and I love ski racing. Iím even a Bode Miller fan, although in my opinion the all-time greatest American skier is Daron Rahlves.
Up until a few months ago, I couldnít have told you who Kasey Kahne was, or who drove the Budweiser car, and if you said, ďJimmie JohnsonĒ to me I wouldíve immediately thought of the Dallas Cowboyís ex-coach, not last yearís NASCAR champion.
But marketing works. It builds excitement. It makes you feel like youíre part of something bigger. And although Iím a big ski racing fan, I find it difficult to access. I donít encounter it in my everyday life. I donít see it at Dave and Busterís when I go there with my brother to have a beer and chill out before the big weekend.
On the other hand, when I play a car racing game, most of the time itís a NASCAR car racing game. When I want to play a ski racing game, or a snowboarding game, I canít even find one available, and even if it is, it pretty much sucks.
Where is the U.S. Ski Team on this front? Where is FIS on this front? In a sport like ski racing, which is equally as intriguing as car racing, youíd think thereíd be a lot of potential.
But I donít see a lot of potential in FISís ability to market skiing in the new, ever-changing, and highly digital world. Instead I picture a lot of outmoded Europeans arguing ski specifications in an ancient Alpine lodge, unaware that the future of their sport is flying past them on the internet, in video arcades, iPhones, and B2B marketing deals faster than Kasey Kahne on his way to this yearís title.
Itís fashionable these days to denigrate American Southerners for their lack of intelligence. One look at NASCAR, which has gone from a regional stock car series to the most popular motor-racing series in the world, and the largest spectator sport in the U.S.A., ought to correct that opinion.
The lack of a video game isnít everything to the U.S. Ski Team and FIS. But itís one thing. And, in my opinion, itís one of many that is lacking with skiing (and snowboardingís) PR and marketing strategies.

5 Comments on "Where's my skiing video game?"