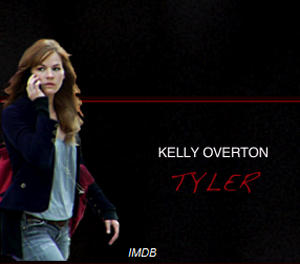 Kelly Overton, star of the film "The Collective," is a lot like the Vail Film Festival - young and full of potential.
Courtesey of The Collective
thecollectivemovie.com
Blog Tools
Comments
PermaLink
Film Festival gives Vail rock-star status
By Tom Boyd
April 4, 2008 — I wasn't exactly bumping into A-list movie stars at last night's Vail Film Festival opening party, but I did help "The Collective's" Kelly Overton fish a spoon out of the soy sauce with a pair of chopsticks.


Overton is just the kind of star Vail attracts: she's young, up-and-coming, and about to debut in the leading role in her first feature film (Tekken). She's the kind of star we're going to know about soon, but we're really not sure who she is yet – only that she's got great taste in jeans and she's damn good with a pair of chopsticks.

The Festival and Overton have a lot in common. Just like Overton, the Film Festival itself is young and attractive, and quickly gaining recognition in film circles throughout the nation. "At first, Vail wasn't on our radar … but once we got in we started doing some research and everyone we mentioned it to said they'd heard of it," said Judson Pearce Morgan, the writer, director, and all-around do-everything guy for "The Collective."


With a bit of non-scientific polling last night (also known as plying filmmakers and screenwriters with multiple Stella beers), I discovered that Vail has quickly gained renown – but even with 80 films and 200 filmmakers it's still a far cry from Sundance or Telluride.

Not just film: music, too
To help itself get there, the fifth annual version of the Film Fest is cranking up its "rock star" image, starting with solo rock cellists playing before movies, middling out with techno music and smokin' hot dancers, and finishing up with a crew of young-and-beautiful singer songwriters who look like they just walked off the set of "The Hills."
The Vail Film Festival
The fifth annual Vail Film Festival features 80 films and more than 200 filmmakers, artists, musicians and actors. To view the large and complex event schedule, click
here
.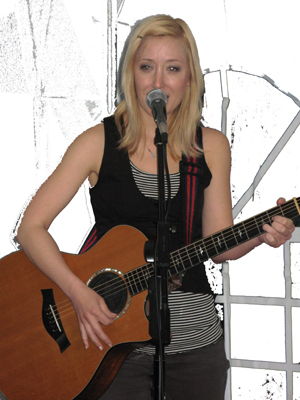 Anya Marina was gave the opening party a sample of her sly guitar stylings last night. Music, film, performance art and even dance have all become part of the Film Festival's cornucopia of artistry, helping to elevate the Festival's reputation and profile in the film industry.

These rockers will be rockin' the Best Life Lodge in Lionshead all throughout the weekend, but beware: some of the music can be a little on the pain-and-misery-coffeehouse artsy side of things, so bring your black beret and solid sense of self worth, cuz otherwise you may end up in the nearest bathtub searching for a set of razorblades.
Not all the rock is existentially angst-ridden, fortunately, and even the mopey stuff is good quality song writing. It's worth checking out, and once I disarm myself of sharp objects I'm going to head back in and have another listen.
See ya there.

Comment on "Film Festival gives Vail rock-star status" using the form below