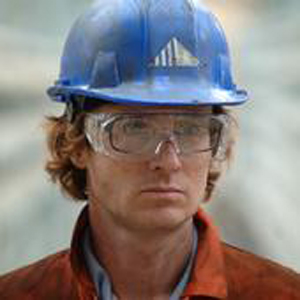 The character "Power," from the film, "Adventures in Power," by Ari Gold, was one of the big hits of the weekend at the Vail Film Festival.
Blog Tools
Comments
PermaLink
My Adventures of Power through Vail Film Festival, Taste of Vail
By Tom Boyd
April 7, 2008 — I've been working on my air drumming, and I think I could go all the way.


Ari Gold was right: it IS tough without the bounceback. Also, the hi-hat's been giving me some trouble, and I'm not sure where my crash cymbal is, but all I need to overcome my diffuculties is to remember Power, dressed in his polyester short-shorts, in the feature film "Adventures of Power."


As this year's Audience Award winning film, "Adventures of Power," took the Vail Film Festival by storm. Suddenly air drummers were everywhere throughout town, banging away on dinner tables and bar stools in the hope that one day, they too, could save their town and family with air drumming.
Its movies like Adventures of Power which show that a big budget is no replacement for big creativity – and if the Vail audience is any indication, this low-budg film has the potential to earn big bucks at the box office.
The Festival also welcomed 83 other films, including 16 features, making it the biggest and best Festival yet. The award winners from the weekend are as follows:  Best Feature Film: "Fix," directed by Tao Ruspoli; Best Documentary: "Flow: For Love of Water," directed by Irena Salina; Audience Award: "Adventures of Power," directed by Ari Gold; Best Short: "New Boy," directed by Stephanie Green; Best Action Sport: "Sliding Liberia," directed by Britton Cailouette and Nicholai Lidow; Best Student Film: "A Day's Work," directed by Rajeev Dassani; Best Feature Length Screenplay: "Poe's Second Chance," written by Nancy Sanders; Best Short Length Screen-play: "Heart Rate," written by Alan Barkley; (Red) Vision Showcase Award: "Binty," directed by Armen Evrensel; Reel Quick 48-Hour Film Contest Award: "Unicorn Hunter," directed by Don-Jon Kulich.
The Reel Quick 48-Hour Film Contest gets my vote for the most interesting element of the Fest. The 12 teams competing to make a film within 48 hrs of the start of the festival could be seen running through town with cameras, grabbing locals for extras at local breakfast joints, and injecting an ingratiating vitality to the town. Congrats to "Unicorn Hunter," which I haven't seen yet, but I'm looking forward to it.

Check out the trailer for Adventures of Power here...
Throughout all this Film Fest action, the Taste of Vail was drawing record crowds for its 18th season. The Lamb Cook-off was jam packed and the grand tasting was a riot. My wife's favorite dish was a dessert which included Pop Rocks – those candies which pop in your mouth – as a topping.
As soon as I gather up those wine-stained notes, I'll let you know which wines impressed my wife and I over the weekend.
And just when you thought it was safe to relax and slide away into the off season, Spring Back to Vail gets under way today. Spring Back to Vail brings Ben Harper, Gov't Mule, Kottonmouth Kings, plus the Pond Skimming Championships, on-snow events, and more music to the final weeks of the ski season.
From now until April 13, when the mountain closes, it's one, big, party. See ya out there.

Comment on "My Adventures of Power through Vail Film Festival, Taste of Vail" using the form below