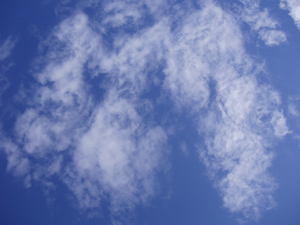 Blog Tools
Comments
PermaLink
Earth Day's a good day
By Tom Boyd
April 22, 2008 — Perhaps my sunny disposition has something to do with the Mike Doughty tickets I just bought (8 p.m. at the Fox Theater in Boulder), or maybe Iím excited about following the Pennsylvania primaries (Iím a sucker for that political stuff), or maybe Iím just another tree hugger who loves Earth Day.

†

More likely itís a combination of all of the above.
Daughty is one of those rare musicians whoís able to be thoughtful without being morose. Acoustic guitarists like Jack Johnson and Dave Matthews seem to be spiraling downward into the realm of the downright depressing.
Doughty, on the other hand, keeps things vibrant and alive, forward reaching Ö meaning Ė you can actually dance at his shows. His latest album, Golden Delicious, is not quite as melodic as his previous album, Haughty Melodic, but heís still right on the money with GD, and Iím sure, in time, Iíll love it as much as HM.
As for Earth Day, I performed my ritualistic environmental action today by taking my recycling to the bin, so not only my conscience, but also my kitchen, is clean. Thatís always a good feeling.
If you want to get deep about it, feel free to read my treatise on the dangers which face the planet, including climate change, by clicking here.
If youíd rather stay on the lighter side of life, then I recommend flipping through my latest blogs Ė where things are a bit quicker, capricious, and fun.
So, if youíll excuse me, Iím going to get back to watching the political primaries, where I expect Hillary Clinton to win tonightís contest by 14 points. Iíll put five bucks on that one if you spot me two points in either direction Ė any takers?
Happy Earth Day.

5 Comments on "Earth Day's a good day"