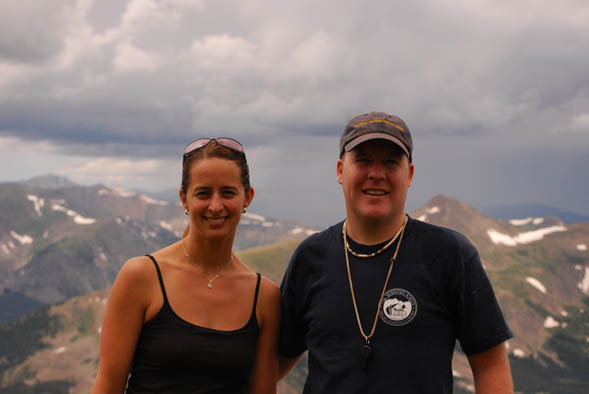 Renee and I at the base of the ridge leading toward the top of Mount Yale. This is where we turned around as lighting was approaching.
Photo by Adam W. Hall
Blog Tools
Comments
PermaLink
Photos of Colorado's Mount Yale (Mt. Yale) near Buena Vista
By Tom Boyd
July 31, 2008 — For this blog I'm just going to keep the words to a minimum and show you some photos from our attempt at the summit of Mount Yale.

Scroll down to see more, and enjoy!
As you can see, there are dark clouds gathering everywhere...

Comment on "Photos of Colorado's Mount Yale (Mt. Yale) near Buena Vista" using the form below