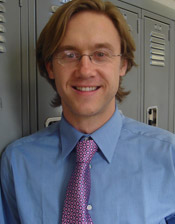 Blog Tools
Comments
PermaLink
VMS grad Johnston featured on cover of DNC edition of Westword
By Tom Boyd
August 28, 2008 — Vail Mountain School graduate Michael Johnston is getting a lot of face time at the Denver Democratic National Convention. The MESA high-school principle, who hosted a Barack Obama town hall at his school in Thornton earlier this year, is featured on the cover of the weekly alternative newsmagazine Westword this week.

The article, written by Westword's Jessica Centers, focuses on the Obama visit to MESA this past May, when Obama held up MESA as an example to the nation, and on Johnston's philosophy as an educator. After sketching Johnston's bio – his "In the Deep Heart's Core" book, Yale Law Degree, and Harvard Masters in Education, among other things – the article quotes VMS Headmaster Peter Abuisi and attributes Johnston's personal philosophy to his roots at the Vail private school.

His appearance on the cover during the heavily-trafficked DNC is one of many media opportunities presented to Johnston since US News and World Report named Johnston as one of three key education advisors to Obama's campaign. Johnston, however, has repeatedly refocused the media attention on his school and his students.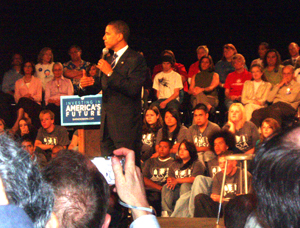 Barack Obama speaks at a town hall meeting at Thornton's MESA school this past May, where VMS graduate Michael Johnston is principal.

MESA's senior class became the first one in Colorado public school history to graduate 100 percent of its students and have 100 percent of them accepted into four-year colleges.

This year Johnston is already hard at work in the effort to repeat the feat and get all 60 of this year's MESA seniors accepted into college.

If Obama wins the election, however, Johnston may be asked to join the new president in Washington D.C. to join the federal effort to employ the education policies he helped craft. In conversations with RealVail, however, he has indicated that he has no intention of leaving his MESA students out in the cold should Washington D.C. come calling.


Comment on "VMS grad Johnston featured on cover of DNC edition of Westword" using the form below