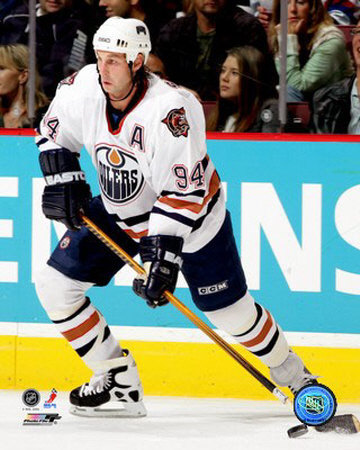 Blog Tools
Comments
PermaLink
Av's Ryan Smyth a Vail, Beaver Creek fan
By Tom Boyd
September 26, 2007 — My new third-favorite hockey player in the NHL is the Colorado Avalanche's Ryan Smyth.

My first two favorites will always be Peter Forsberg and Joe Sakic, but Smyth leaped into my top three this morning when he hopped onto the mic at Denver's 950 AM The FAN, talked about how strong the Avs are going to be this year, and then paid serious homage to my ol' home town. Smyth could have just mentioned that he "liked" Vail and Beaver Creek, or that it was a "pretty cool," place … but he took it a step further and said his visit to Vail and Beaver Creek had been his best experience in Colorado since moving here a month ago.

OF COURSE IT WAS! THIS PLACE ROCKS!

Smyth was asked to describe the best and worst experiences he's had so far in Colorado, and he replied: "My best experience so far was that I got a chance to head up to Vail and Beaver Creek, and see how beautiful it was up there."

I love it. And it's not like Smyth is some xenophobic doolittle from the wild Canadian tundra – he's a top-flight NHL forward who rates as one of the best in the League, which not only means he's travelled all over North America for games, but that he's had the cash to go wherever he wants on vacation since he was drafted in the first round 12 years ago. He's seen it all, so to speak, but when he saw our Valley he was clearly impressed.

And by the way, his worst experience was when one of the movers put his head through the drywall in Smyth's house … if that's the worst that happens to the Avs new forward, we'll take it.

For more on Smyth click here




Comment on "Av's Ryan Smyth a Vail, Beaver Creek fan" using the form below