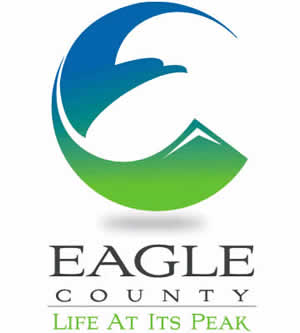 Blog Tools
Comments
PermaLink
New Eagle County logo is an astounding example of political idiocracy
By Tom Boyd
February 18, 2009 — Maybe Dave Williams won't post the new potential Eagle County logo on our site, but I will.

Soon afterward, I'll post an image of a donkey's backside after a lengthy role in camel muck, and we can talk about which is the more beautiful.

I'll take donkey's backside every time.

Here's the official results of the survey: 1,592 people responded, with 808 of keeping the old logo and 784 in favor of adopting the new one. My question is, why were 784 blind people allowed to vote on this logo?

Granted, our IT guy is one of the Donkeys who actually likes the "cyber-eagle," as David O. Williams called it. But I expect that out of him since he is, after all, a massive geek.

But whether or not it's an image of beauty is beside the point. The $36,000 of tax money that went through County Commissioner hands and out the door promptly left the county and took off for Austin Texas.

The only reason to go to Austin is the SXBW concert festival … and if Eagle County money isn't going toward that, then it's wasted money. I can name plenty of local graphic designers (Amanda Swanson, Sue Hibbs, etc…) who could have come up with something AT LEAST as good, probably better, for half the cost, and it would have been money spent right here at home.

It's unbelievable that Eagle County asked us to not post the logo on our site and yet wanted the county citizens to vote on it, and it's even more unbelievable … no, shameful, that the company hired to do this job is hundreds of miles away instead of right here at home.


2 Comments on "New Eagle County logo is an astounding example of political idiocracy"