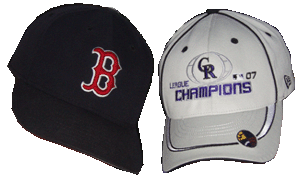 Blog Tools
Comments
PermaLink
Baseball news snowballs in Boston
By Tom Boyd
October 22, 2007 — Baseball coverage has never been better for skiing.

Here in Boston all the news all day has been about the Boston Red Sox's victory last night in the ALCS, which puts them in the World Series against the Rockeis. And whenever the Rockies are mentioned, Colorado's recent snowstorm has been mentioned.

From the Boston Herald to the local Fox Affiliate, and even on to ESPN and Fox Sports, image after image of a snow-covered Coors Field has been proliferated around Bean Town today.

So what does that mean?

It's only a prediction, but I'm betting that quite a few New Englanders will be heading out to Colorado this winter rather than up to Vermont or New Hampshire. And once they've skied our fluffy powder, they'll never want to go back.

Comment on "Baseball news snowballs in Boston" using the form below