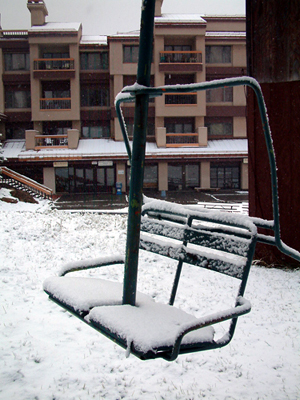 Durango got a bit of snow Oct. 17; not quite as much as we got up here, but they're considering firing up the snowguns next week sometime.
Courtesy Durango Mountain Resort
Blog Tools
Comments
PermaLink
You down with OPP?
Already angling for a taste of Other People's Powder
By Tom Boyd
October 25, 2007 — Here in Vail we're getting the best of Colorado's snow this season, and for that I'm as happy as a Rockies fan celebrating a post-season victory.


But what about Other People's Powder? Durango Mountain Resort officials, for example, say they've got a few inches and they're considering firing up the snow guns on Purgatory Mountain sometime next week. An Oct. 17 storm left them with scenes like the ones in the photos in this blog.


When you're in the industry, so to speak, it's easy to get into the mindset that the snow report from each resort represents some kind of a snow war. It's true I'm a Vail-Beaver Creek homer, and every year I want Vail and BC to get more snow than everywhere else in the world.


I paraphrase Yankees owner Hank Steinbrenner, however, when I say, "We want the most snow every year, but we're not stupid enough to think we're going to get it."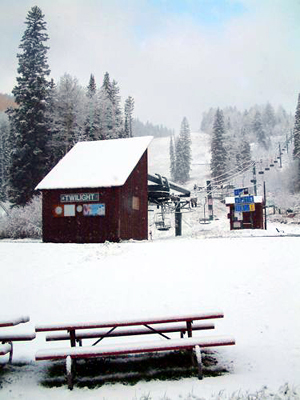 Snowstorms are fickle … the most recent storm systems were partial to Vail, but Durango got a bit, too, as seen in this photo.

When it comes to snow inches, I'm rooting for everyone at once (yeah, I know, I sound exactly like a Vail Mountain School grad is supposed to sound … EVERYBODY WINS!!!). But what can I say? I'm a Colorado homer as much as anything, I love to ski other resorts (call it OPP) and as far as I'm concerned, I hope Colorado gets powdered like a Dolly Madison doughnut each and every year.


And you know what? I'm no Steinbrenner, but I'm smart enough to know Colorado DOES get dusted like a doughnut, each and every year.


Comment on "You down with OPP?" using the form below