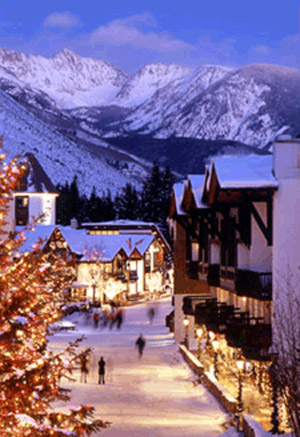 Blog Tools
Comments
PermaLink
Vail walking tour a step in the right direction
By Tom Boyd
January 7, 2010 — Nothing beats being bipedal. Hominids have found it suitable for millions of years, and to this day a brisk walk often beats speeding through life in a car. As the Town of Vail seems to know well, sometimes walking is the best way to get to know your surroundings.

A walking tour of Vail begins noon on Friday, Jan. 8, in the Vail Village and LionsHead. Presented by the staff of the Town of Vail Community Development Department, notable details that have shaped Vail's development for the past 40-plus years will be highlighted on the free tour, including the curved shape of Bridge Street, the subtle riddles found on Wall Street, view corridors that preserve the famous postcard images of Vail and the craftsmanship displayed on the exterior of Vail's finest buildings.

The tour lasts approximately 90-minutes. Stops will include visits to Vail's newest redevelopment projects as well as Vail's favorite landmarks to show how master planning has influenced Vail's growth and success.

The tour will depart from the Colorado Ski Museum at the Vail Village parking structure. To RSVP, call Warren Campbell, chief of planning, at 479-2148 or e-mail wcampbell@vailgov.com. Walk ups are welcome, too. The development tour will be offered four more times during the season: 2 p.m. Feb. 19, March 5 and March 25; and noon on April 2.


1 Comment on "Vail walking tour a step in the right direction"