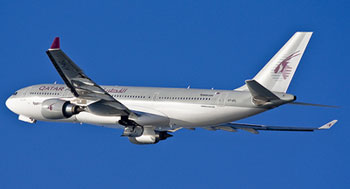 Scientific American has provided a solid explanation for why Air France flight 447 disappeared over the Atlantic ocean on March 31.

Was it an alien ship, a UFO, or God who evaporated Air France flight 447?
By Tom Boyd
June 1, 2009 — Nothing gets the imagination pumping quite like the instant disappearance of a 188-foot, 8-inch-long aircraft over the ocean in the middle of the night. Our blood rushes empathetically as we imagine what it was like for the 228 people aboard Air France flight 447, who streaked above the ocean on a flight from Rio de Janeiro to Paris when, without warning, around 10:33 p.m., May 31, they apparently vanished.

The search for pieces of the plane, let alone survivors, has been cruelly difficult. The vastness of the Atlantic Ocean and the altitude of the airplane makes the search area continental in size and scope. The possibility of finding proof-positive clues to what happened are almost nil.

Even as officials report discovery of debris from the flight, the mystery of exactly how the flight went down will likely never be completely solved.

We will probably never know exactly what happened – and our ignorance will provide a playground for conspiracy theorists, UFOlogists, religious extremists and anyone else who sustains wild theories on the fodder of unsolved mysteries.

Enter Scientific American – a bastion of reason which instantly stepped onto the scene to dampen superstitious din. Within 24 hours SciAm posted a story on their site which provides the most reasonable explanation of why and how the airline went down – it also contains quotes and information from The London Times.

Check it out at: www.sciam.com



8 Comments on "Was it an alien ship, a UFO, or God who evaporated Air France flight 447?"