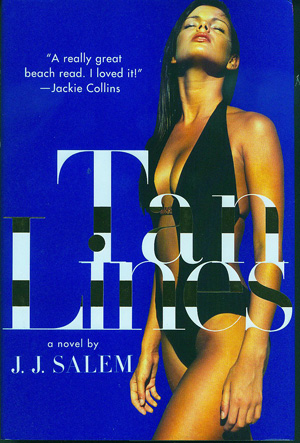 Blog Tools
Comments
PermaLink
Best books of 2008
By Terri Schlichenmeyer
January 7, 2009 — Lucky you.
This holiday, you got a bookstore gift certificate. That means two things: one, that somebody knows you well and knows you love books. And two, you have to get to a bookstore, pronto!
So many books, so little time, right?  To make it easy, here are my Top Fifteen Picks, the books you can't miss, have to read, shouldn't pass up. Of the over-300 books I read in 2008, these are the cream of the crop…
NONFICTION: Top Five

"Assisted Loving" by Bob Morris. When Morris' mother dies, his father goes on a dating rampage and drags his son along by pushing Morris to find True Love. This book made me laugh and there was a passage that still brings me to tears when I think about it.  It's a great read for anyone who has a parent who's experimenting anew with the dating pool or anyone who's looking for love in all the wrong places.
"Deconstructing Sammy" by Matt Birkbeck. This bio is a fascinating look at singer Sammy Davis, Jr., his widow, and the man who took on the project of untangling the mess that was Davis' estate. I enjoyed this book because it's a peek at stardom gone wrong, a story of obsession and responsibility, and a nostalgic trip back in time for anyone who remembers the Rat Pack days.
"Outliers" by Malcolm Gladwell .  What makes success?  This book will tell you how to spot it in typical Gladwell style. From Mozart concerto to Beatles concert, you'll see how genius and opportunity meet to make a phenom. This is one of those fascinating, quick-to-read books that will make you think long after you shut the cover.
"La Clinica" by David P. Sklar.  This book surprised me because I wasn't looking to like it as much as I did. Sklar's multi-level book is his look back at time spent volunteering at a Mexican free clinic run by a man with several secrets. The back-and-forth to then and now moves this true story along and reading it is like exploring a cave: there's something unexpected and wonderful in every little cranny.
"Breakfast at Sally's" by Richard LeMieux. I was only going to browse this book when I first picked it up but by page 4, I couldn't leave it alone. When LeMieux, who is successful and wealthy, goes bankrupt and insolvent and loses his home, he hits the streets with his dog to live in a van. "Breakfast" is one of those books you have to read, particularly in this economy. It will make you thankful for every single thing –and person – in your life.
FICTION: Top Five

"After River" by Donna Milner. When a young Canadian girl's mother hires an American draft dodger to work on their farm, it causes turmoil in the entire family that resonates for years. This debut novel is beautifully written; one of those curl-up-on-the-sofa books to savor.
"Cake" by D. Conversely, this book is NOT for everyone. It will curl Grandma's hair with the language and violence, but I raced through it in an hour. "Cake" is a page-turning story about a man who reluctantly gets involved in a drug deal gone bad, even though he's desperately trying to live straight. It's hip, urban, and with an ending that will make you scream. Again, it's not for everybody – there are things in here that aren't "nice" - but I loved, loved, loved this book.
"A Mercy" by Toni Morrison. Vintage Morrison – only better – this book is about three slave women and the ailing mistress they're trying to save. Layer by layer, Morrison lets the women tell their tale of brutality, fear, and love. "A Mercy" is a skinny book that starts out a bit odd, but stick with it. You'll want to turn around and read it all over again when you're done.
"The Right Mistake" by Walter Mosley. This is another one of those "make you think" books. It's about a former convict who wants to turn his community around, and he employs friends, family, and thinkers to help him. Mosley's Socrates Fortlow (the main character) is the consummate philosopher, and this book is perfect for when you want a little more than a novel.
"Tan Lines" by JJ Salem. Okay. So you'll never see this book on any best-seller list, but that doesn't make it any less enjoyable. You'll get scandal, snarkiness, and a great murder mystery in a beach-house deadly romp of a novel here, which makes it pure fluff and pure fun, all wrapped up in one.
CHILDREN'S: Top Five

"Bad Kitty Gets a Bath" by Nick Bruel. Cat lovers of all ages will want to pounce on this book about how to give a cat a bath. Not only will the story make you laugh, but the drawings are hilarious. Obviously written for kids ages 7-12, this is also a great book for anyone who's ever (foolishly) tried to toss kitty in the tub.
"Pete & Pickles" by Berkeley Breathed. A pig with a predictable life meets an escaped circus elephant who messes with things in this charming, adorable book with illustrations that adults will love as much as the kids will love the story. Get this book, read it to your Resident Toddlers, put the kids to bed and go read it again for yourself.

"You're a Bad Man, Mr. Gum" by Andy Stanton. Don't buy this book. Seriously. Buy "Mr. Gum" in audio because it's much, much better when read by the author. The audio is only a couple hours long, and I had to stop what I was doing when I was listening to it because I was laughing too hard.  This is fun for kids 7-and-up, and fun for you, too.
"See How They Run" by Susan E. Goodman and Elwood H. Smith. It doesn't have to be an election year for kids to be interested in politics, and this book makes Washington goings-on easy to understand. This is one of those "adults should read it, too" books, but it's really perfect for kids 9-and-up.
"Science on the Loose" by Helaine Becker. Again, this isn't going to be on any bestseller list, but it's a great book. Kids will learn about their bodies and the world around them through silly cartoons and fun activities. Perfect for kids 8-to-12, it lets them learn something useful without making them feel like they're learning.
And there you are: fifteen can't-miss, gotta-buy-it books for you to use with your gift certificate. If you've already read these, ask your bookseller for ideas; he or she has dozens of favorites to talk about.
So what are you waiting for?  Get out of here. Go. That gift certificate isn't getting any newer, you know.

Happy reading!

Comment on "Best books of 2008" using the form below