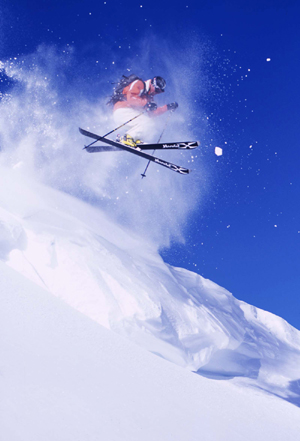 Realvail.com jumped into the 2007-08 ski season with a launch party Friday night at Samana.
By Dan Davis
trekkerphoto.com
Blog Tools
Comments
PermaLink
Realvail.com launches the season in style
Surefoot ski boots still up for grabs in online giveaway
By David O. Williams
December 22, 2007 — They came, they saw, they partied into the early evening. And all is right with the world.


The first realvail.com holiday, greet-the-season soiree at Samana Lounge went off without a hitch last night (Friday, Dec. 21), successfully launching our site into the ether of cyberspace and simultaneously drawing rave reviews from a select gathering of business leaders, politicians, our friends and family, and of course, our adoring public.


RealVail may be able to lay claim to being the first and only Web-mag to get the new mayor of Vail, the esteemed Dick Cleveland, to venture into the hip night spot occupying the basement formerly known as Nick's. In fact, we had three other council members there as well, perhaps constituting a public meeting, although they came at staggered times.


Thanks to our sponsors, Vodka 14, Samana, Roxy, Performance Sports and Surefoot, we showed all a good time and gave away plenty of swag, including some thongs for the throng. See Boyd's blog for more details on registering for our new E-newsletter and thereby earning a shot at a $700 pair of Surefoot ski boots. Keep an eye on the site for a photo gallery courtesy of Dan Davis and trekkerphoto.com - coming soon.

As for the action on the slopes, Vail is reporting 8 inches of new snow in the past 48 hours, but Beaver Creek has 'em beat with 11 inches in the past 48. And the Beav' is opening up Golden Eagle today (Saturday, Dec. 22), the track for the Birds of Prey downhill. It's a rockin' run, so get out there and hit it hard. And look for some backcountry light to come online soon, with the Beav' planning to open Stone Creek Chutes and Royal Elk Glade in the very near future.


Also on tap, the grand opening for the new Buckaroo Express Gondola at 9:15 a.m. (see our story in Real News). And we'll see you out there on the hill.


Comment on "Realvail.com launches the season in style" using the form below