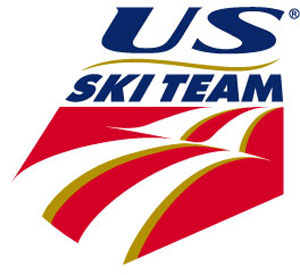 Blog Tools
Comments
PermaLink
Hahnenkamm weekend: the scariest downhill in the world (sorry, Birds of Prey)
By Doug Haney
January 21, 2009 — Welcome to Hahnenkamm weekend in Kitzbuehel, Austria. No other series of races is more storied, more terrifying and more exhilarating than Kitzbuehel - and the U.S. has four rookies in the gate!

Buckle up!

The 69th Hahnenkamm-Rennen, Kitzbuehel, Austria - men's super G

"Okey dokey Dr. Jones, hold on to your potatoes." - Short Round, Indiana Jones and the Temple of Doom

- TJ Lanning (Park City, UT) said something similar in his course report during Thursday's training, but he didn't say potatoes. Check out audio of Lanning, Andrew Weibrecht (Lake Placid, NY), Erik Fisher (Middleton, ID) and Kevin Francis (Bend, OR) as they talk about their first trip down the infamous Streif at http://media.ussa.org/media-library/2008-09/Alpine/Kitzbuehel/audio/.

- Eric Willemsen of the Associated Press also sat down with these guys on Wednesday, I'd say he captured their thoughts pretty vividly. Check it here: http://www.iht.com/articles/ap/2009/01/22/sports/SKI-Streifs-Risks.php

- The Marco Sullivan Fan Club is in town, complete with the now famous green "Marco Rocks" hats, don't even bother to check ebay, you won't find them - these suckers are priceless. "Sully" (Squaw Valley, CA) ripped both downhill training runs and has been really fast in super G this season scoring the best results of his career. He drew bib No. 4 for today's start. Marco gets up early.

- Bode Miller (Franconia, NH) crushed the field to win the final training run seemly shedding all doubts that his sore ankle will slow him in Kitzbuehel. Miller has this hill on autopilot and would like nothing more than to silence critics with his first win this season. Then of course, his name is already on a gondola at Kitz for a 2004 combined victory. Maybe all Bode really wants is another trip through the secret tunnel that leads athletes to the podium (bypassing 60,000 fans). Sorry Short Round - you can't come.

- A podium at Kitzbuehel is an honor, permanently etching racers into ski racing lore, but a win is legend. Just ask U.S. Ski Team veteran Daron Rahlves who won the 2003 Hahnenkamm downhill and the super G a year later. His name now adorns gondola cabin number 91 on the Hahnenkammbahn that brings racers to the race start. On the first training day, Fisher rode up in Austrian great Michael Walchhofer's gondola, go along for the ride with "Fish" here.

- Game on! Miller, Sullivan, Weibrecht, Fisher, Francis, Lanning, Ted Ligety (Park City, UT) and Bryon Friedman (also Park City) are in the gate today. Tune in, SG action is LIVE on www.UniversalSports.com at 3:30 a.m. MT.

Oh yeah, my photo gallery from Kitz is here. Feel free to use these shots in your stories, blogs, refrigerator magnets, etc.

Cortina, Italy - women's DH training, boo

- Just a quick update here. Ma Nature got the best of what was supposed to be a week of speed on one of the greatest women's downhill courses. Over two feet of snow, then fog put the kibosh on the two scheduled training days forcing organizers to cancel one downhill (the Lake Louise makeup) completely.

- World Cup overall and downhill leader Lindsey Vonn (Vail, CO) spent her time catching up with Law and Order and Andrew Dampf of the AP, read that one here.

- The plan now is for DH training today, downhill Saturday and the originally scheduled giant slalom on Sunday. There is also a possibility that they'll run a super G on Monday, but I'll know more about that later today.

- In other logistical news, Bansko, Bulgaria picked up the St. Moritz downhill. It will be the first time for World Cup racing in Bulgaria.

Prost!

Comment on "Hahnenkamm weekend: the scariest downhill in the world (sorry, Birds of Prey)" using the form below