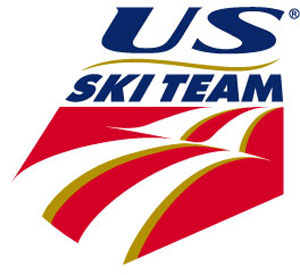 Blog Tools
Comments
PermaLink
The inside scoop on Lindsey Vonn's champagne-bottle injury after winning downhill championship
By Doug Haney
February 11, 2009 — I was just about to dive into a bowl of pasta here in Val d'Isere, France, Tuesday night when my phone buzzed with this text:

"PRESS INFO - Please don't walk or park outside the CHO/Media Center between 8 and 8:30 p.m. due to avalanche blasting."

It's almost needless to say, but today's Nations Team Event at the FIS World Alpine Ski Championships has been canceled and will not be re-scheduled.

It has stopped snowing as of my second cup of coffee this morning (Wednesday), but the wind is still whistling through the hotel windows. The army of volunteers should be out in full force to get the course buffed up for the remaining four medal events - lucky for them, they only need to prepare one hill. All remaining events are scheduled for the Bellevarde face.

On the World Champion front, Lindsey Vonn (Vail, CO) did have a minor surgical procedure Tuesday in Innsbruck to repair a torn tendon in her right thumb, but she'll be back in Val d'Isere today [she cut her thumb on a champagne bottle while celebrating her downhill championship Monday].

I was with her when it happened and it couldn't have been more accidental. But the part that is missing from the story happened after she cut her thumb. We rolled back to the team hotel as quick as possible, had the wound stitched by team doc Jeff Harrison and about a half hour after the final stitch toasted Lindsey as World Champion for the second time.

She didn't have to do that. Actually, I was ready to cancel the toast, but Lindsey wanted to share at least one glass of champagne with her teammates, coaches and other U.S. Ski Team friends. She took a sip, stood up and thanked the stuffed room of people, then walked upstairs directly into a teleconference call sponsored by the USOC.

Throughout the half-hour call, Lindsey (with a throbbing stitched thumb) graciously answered questions from media across the U.S. She smiled through her voice and helped over a dozen journalists pen brilliant stories helping America to celebrate her stunning downhill victory. To me, that grace is the true definition of a world champion.

The call ended and Lindsey walked out of the small room she was sitting in for the call. She smiled and gave me a hug of thanks, then went to eat dinner (she hadn't eaten since lunch).

It was 9:30 at night. On the table, next to where she was sitting for the call was a glass of champagne. It was shy one sip.

Onward.

Comment on "The inside scoop on Lindsey Vonn's champagne-bottle injury after winning downhill championship" using the form below