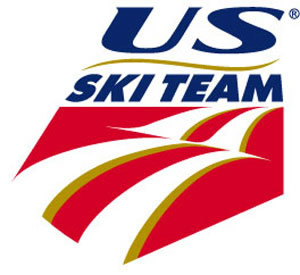 Blog Tools
Comments
PermaLink
WWLVD? That's a good question as White Circus rides into town in Bulgaria
Vail's Vonn on the cusp of clinching downhill title
By Doug Haney
February 27, 2009 — The next time you're in a tough situation and feel like giving up, just ask yourself WWLVD? If your answer is put on a skin-tight speed suit and hurtle down an icy pitch at 80 mph, then you're ready for work today. Have some extra OJ this morning, you earned it. It's time for a downhill - in Bulgaria!

Bansko, Bulgaria - women's downhill

Lindsey Vonn (Vail, CO) now has the title of most successful female ski racer in American history (19 career World Cup wins, two World Championship golds), but she isn't even close to hanging it on the wall.

Next on LV's agenda is securing her second downhill consecutive downhill title. She's been on the podium in every downhill this season (including wins in Lake Louise and the World Champs) and leads the standings by 58 points. With two DH's set for Bansko starting today, the mathletes of the world will tell you it could happen this weekend.

About a quarter century ago, Borovets hosted some men's World Cup technical races, but this is the first go-round for speed in Bulgaria and Bansko is a pretty cool place to do it. The town is totally medieval with 100-year-old cobbled streets and houses that look like old stone monasteries, small shuttered windows and all.

The first lifts were built several decades ago, but in 2000 a Bulgarian investment company bought the resort and began pumping in some major $$. A few luxury hotels later and bam - you get a World Cup.

A new 2.5-mile gondola transports skiers directly from town to the base of the resort. Women's head coach Jim Tracy calls it the longest ride to work he's ever taken. From the top of the gondola, the DH start is another two lifts higher. For these guys, that's quite a commute - take that ride to work, L.A. Wanna go on vacation there? This family had a nice day: http://www.youtube.com/watch?v=4IyPqn6i0AA.

While clear skies have soaked the course for both training days, it's not a sunshine and lollipops hill. It's turny, icy, bumpy and as Vonn says, "You're really tired at the end."

That's saying a lot from the girl who's fitness routine makes me cry just thinking about it. She did take a spill in training on Thursday banging her back a bit while sliding out of the course, but she's wearing a brand new Spyder color today. WWLVD?

Tracy called this hill a "puzzle" that all the athletes are going to have to figure out. Julia Mancuso (Olympic Valley, CA) is starting to get it. She was DQ'd from the first training run, but 16th yesterday with some of the best skiing from the field.

With all the turns, it's not going to look pretty. But then again, you don't need to make this hill look good to be fast.

Stacey Cook (Mammoth, CA), Chelsea Marshall (Pittsfield, VT) Kaylin Richardson (Edina, MN) and Keely Kelleher (Big Sky, MT) are all clicking in too - are you? Check out the action all weekend on www.UniversalSports.com.

Comment on "WWLVD? That's a good question as White Circus rides into town in Bulgaria" using the form below