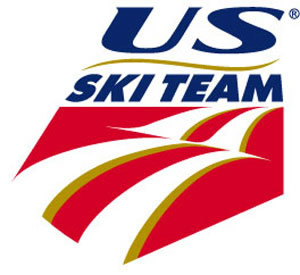 Blog Tools
Comments
PermaLink
U.S. Ski Team athletes span the globe in search of sun, fun and media opps
By Doug Haney
May 15, 2009 — Aloha, Buenos Dias, etc. from all places tropical. Following U.S. Champs and Spring Series races in Mammoth, the crew hit the road in search of warm surf, a campfire and days of bare feet left to experience a world outside of ski boots.

Needless to say, they're back and in the gym, but I'll still hook ya'll up with a little insight on the lives of the U.S. Alpine Ski Team post- (and pre-) race season. Here's the notes:

U.S. Women's Alpine Ski Team

During a three-day blitz in NYC, Lindsey Vonn (Vail, Colo.) hit up NBC's Today Show, CBS's Early Show, Fox Business News, The NY Times, NY Daily News, Channel One and spent some time chilling with Mr. Olympics himself - Dick Ebersol.

Then it was off to Verbier, Switzerland for the High Five pro/am event where she beat her husband (yet again) in every event. The Vonnterrage then rolled to Mexico for a week of R&R with World Cup No. 2 racer, Maria Riesch of Germany.

A few sponsor meetings later and a quick few days with the in-laws in Florida and Lindsey is back in Park City gearing up for the NBC Media Summit this week in L.A. Post L.A., look for her to be setting up a cot in the newly opened USSA Center of Excellence ... 6-8 hours a day officially begins Monday.

After winning her U.S. record 10th title Julia Mancuso (Olympic Valley, Calif.) busted back to Europe for ski testing with Rossignol, then hit up the High Five and finished second. But when Jules needs to charge (she's solar powered), she just goes home.

A solid week of surf and hiking with Brit racer and chum Chemmy Alcott and Jules was in the Center of Excellence on opening day. According to team trainer Ernie Rimer, her fitness plan for the off season is full on and Jules commitment is even more intense.

Other members of the World Cup posse were just as busy and most all have hit up the Center of Excellence for the first round of testing - some are calling Park City home for the warm months renting apartments in town to stay close to the state of the art gym.

Just take a stroll around the blogosphere to see what's up with Resi Stiegler, Stacey Cook and other members of the women's team.

U.S. Men's Alpine Ski Team

Ted Ligety (Park City, Utah) doesn't like to sit around. A knee injury kept him out of the U.S. Champs, but luckily he didn't have to go under the knife and has been busting his butt with rehab with all eyes set on summer on-snow camps.

Like Mancuso, Ligety was in the Center of Excellence on day one and got caught on camera using the swim-X. Other than spending most waking moments with the trainers Ligety has been pumping the new Shred Helmet line - look for more neon domes in '09.

Marco Sullivan (Squaw Valley, Calif.) spent an extra couple of days in Alaska, thanks to Mt. Redoubt, but he ended up racing GS and fared pretty well. Then it was down to Mammoth for an appearance before gunning it back home to get going on home projects in Truckee.

The consummate homeowner, Sully digs his cordless drill. At last check, he had just returned from a Moab road trip filled with sunsets and campfires. Now it's onto L.A. for the NBC Media Summit followed by a spring on-snow session back at Mammoth.

Who'd of thunk Western boys Steven Nyman (Provo, Utah) and Erik Fisher (Middleton, Idaho) would have gone East this spring. But thanks to sponsor POC, the boys set up shop fishing and kite flying in North Carolina's Outer Banks. Nyman has a yarn on it at http://nymansworld.blogspot.com/ along with his thoughts on the NBA playoffs and some shots from wind tunnel testing with Spyder. Meanwhile Fish has thown his line into the eCommerce pond by launching www.Skodeo.com - a hybrid of Craig's list and ebay.

Most of these boys will be in Mammoth next week for a spring camp, so stay tuned for an update.

Comment on "U.S. Ski Team athletes span the globe in search of sun, fun and media opps" using the form below