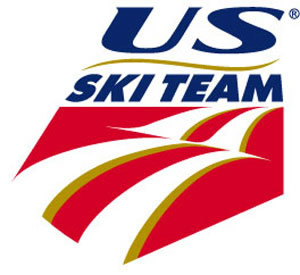 Blog Tools
Comments
PermaLink
Bode Miller, Lindsey Vonn draw attention and accolades in Soelden
By Doug Haney
October 23, 2009 — So much of Soelden happens completely outside the actual races.

Yesterday alone, there were three press events. Lindsey Vonn (Vail, CO) hit up them all, the last of which honored her with the "Golden Ski" award presented by the International Association of Ski Journalists.

Bode Miller (Franconia, NH), Ted Ligety (Park City, UT) and Julia Mancuso (Olympic Valley, CA) blitzed through a couple as well and there are six more on the schedule for today, then the women's public bib draw.

It's actually pretty sweet. There were easily 150 journalists in the room when Lindsey received the AIJS award, but there could have been double that for the Head press conference featuring her and Bode. It was crazy, fun and adds a ton of gas to this World Cup.

OK now let's pick up from yesterday...

Resi Stiegler (Jackson Hole, WY) has a lot of energy. This is her first injury free prep period in two years and she's certainly showing it, skiing super well in New Zealand, Chile and in Saas Fee, Switzerland prior to coming to Soelden. How many people do you know that have 35+ days on snow before Oct. 23? In between camps, she did some European and NYC touring, taking lots of pictures along the way. Check them out at www.resi-stiegler.com. She also started up a blog for Universal Sports. Do yourself a favor and cue that one up, too: http://blogs.universalsports.com/skiing/resistiegler

By the way, the last time Resi was in the start gate, she finished 19th. It was the slalom at the World Championships and she celebrated by climbing into the stands in Val d'Isere, France for Prez Sarkozy's signature on her race bib. Who loves ya?

Tim Jitloff (Reno, NV) scored his first World Cup points last season in Soelden and didn't look back. After switching from Dynastar to Fischer skis prior to last season, Jit found his rhythm and his confidence. Post World Champs, he popped a 5th at the Sestriere, Italy World Cup GS and claimed his spot as a podium contender. The guy is driven for sure and knows there's only four Olympic GS spots. He'd like to stick a fork in his spot ASAP. There are only five World Cup GS races prior to the Olympics and Sunday is the first. Here's what he has to say about it on www.SkiRacing.com.

In other news Jit, he raised some $$ for breast cancer research this fall - over 8 G's to be exact by doing a 5K run in Reno. His mom is a survivor and he'd always wanted to support the cause, so he went all in with the Susan G. Komen Foundation and will be representing them on the World Cup tour all season. Check this story out:
http://www.rgj.com/article/20090930/NEWS/909300427/1321/news

Jake Zamansky (Aspen, CO) deserves to be in Soelden. Last year, Jake missed qualifying for the U.S. Ski Team, but that didn't slow him down.

Actually, it made him faster. I snagged a ride last October in a van he rented in order to train in Austria leading up to Soelden. He had three pairs of skis in it, they were the only ones he owned - that's right, he was buying them.

Fast forward and Jake scored three times on the World Cup for the greatest season of his career earning back his spot on the Team. The best part is that Jake missed much of the prep period last year with a broken collar bone. He was healthy all summer and skied well through camp sessions. Sunday marks only his second start in Soelden - go get it Jake.

Sarah Schleper (Vail, CO) is a full on family women. Little Lasse is no longer so little. He's running, talking and as of last night doing pull ups on a flower planter in the Team hotel here at Soelden.

"Chasing him is making me faster," said Schlep. Last Oct. was her first start since the 2006 Olympics and while she didn't snag any points in Soelden, it didn't take her long to get them, nailing top 30's in Levi, Aspen and La Molina. Remember this video:
http://www.youtube.com/usskiteam#p/search/0/QgF8uzC-vic

Well, the mommy legs are officially gone and the ski racing legs are fast. She credits coaching at Mt. Hood and water skiing at her families lake house in Minnesota for bringing back the muscle. Women's tech Head Coach Trevor Wagner said Sarah was crushing it in Saas Fee last week and will get another shot at Soelden tomorrow. Not bad for only the second woman in history to continue ski racing after starting a family.

Tommy Ford (Bend, OR) is a two time Ski Racing Junior of the Year and raced in the Junior World Championships last year. This year, he's starting the World Cup opener - it will be his first big league event.

Remember when I said the GS Olympic pool is deep. Well, Tommy could very well drop a cannon ball off the high dive this season. I watched his nip Ligety by a couple of tenths more than once while training GS in Portillo. Aside from being a fast skier, Tommy is an all around good guy. Super mellow and adds a lot to the mix of this training group.

Megan McJames (Park City, UT) shredded to a PR 14th at Soelden last year, skiing up several spaces in the second run after biting her nails after the first run to hang on the last qualifying spot. If not for sending her forearm through a gate in Lake Louise - Gate Wins, McJ snapped wrist - she really could have turned some heads last season. But hey, that's old news. She's back in Austria for game day and ready to up her Soelden status. Head Coach Jim Tracy says she has the same feel for snow as Mancuso. Jules has been on the podium at Soelden.

Warner Nickerson (Gilford, NH) is a two-time NCAA All American from Colby College. He's also the winner of his first World Cup start since 2006. Head Coach Sasha Rearick invited the top 100 GS racers in America to vie for a start in Soelden. Warner earned it with a best-of-two run ski off over friend and training mate Dane Spencer (Boise, ID). He does a good job of keeping friends and fans up to speed with his travels through http://www.warnernickerson.com/news/ so check it out now, then check it out after Sunday. Hopefully there's some really good news.

Jessica Kelley (Starksboro, VT) has a bone to pick with Soelden. She ruptured a disc in her back last season in the World Cup opener and had to sit out the rest of the year. Imagine an Olympic swimmer looking at the pool from the stands for a season. Not fun. Recharged, healthy and ready Jess is looking to get back in the World Cup points for the first time since January of '08.

Less than 24 hours to go. Make sure you get to bed early tonight because www.UniversalSports.com is airing the race LIVE online. First run starts at 3:45 a.m. ET with second run set for 7:45 a.m. ET.

Comment on "Bode Miller, Lindsey Vonn draw attention and accolades in Soelden" using the form below