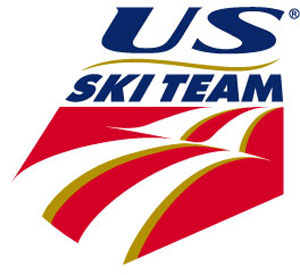 Blog Tools
Comments
PermaLink
Vail's Vonn looks to defend slalom title at Levi, Finland, on Saturday
By realvail.com
November 13, 2009 — LEVI, Finland – A year ago, two-time Audi FIS Alpine World Cup overall champion Lindsey Vonn (Vail, CO) notched her career first slalom win in Levi, Finland renewing the World Champion as a slalom contender. A year and three more World Cup titles later and Vonn is hoping to do it again.

Live timing is available at www.fis-ski.com starting at 4 a.m. ET Saturday with first run action followed by the second run at 7 a.m. ET. Universal Sports will broadcast the race at 10 a.m. ET on its 24-hour TV network and on-demand streaming will be available at www.UniversalSports.com following each run.

Levi marked the official start to Vonn's run at a second consecutive overall title as she went on to podium in three more slalom's during the 2009 season, including a win at the 2011 World Championships venue in Garmisch-Partenkirchen, Germany. The slalom resurgence resulted in an upgrade to third in the discipline standings from 32nd in 2008.

"It's crazy, I love Levi. I'm a downhill skier, not a slalom skier, but maybe things are changing a little bit," predicted Vonn following the win a year ago. A special slalom training block courtesy of a fully injected course at Vail's Golden Peak should have Vonn ready for Levi snow conditions.

"The race hill is going to be incredibly hard and slick for sure," said women's technical Head Coach Trevor Wagner. "But we're ready for that. Lindsey had some good training at Vail before heading over here and the rest of the girls had an awesome training block at Haus im Ennstall in Austria. The coaches did our water magic on the hill and the girls were ripping it."

Levi opens with a steep pitch that piles on speed quickly, then it's a matter of holding that speed through a flat finish. Vonn made an incredible recovery last season, nearly stopping midway through the race, to win by over half a second.

"There's a lot of terrain on this hill for sure," added Wagner. "You get up to speed in a hurry, but then it's all about carrying that momentum all the way through the finish – you have to have stamina for this race."

If Vonn and fellow U.S. Ski Team starters Resi Stiegler (Jackson Hole, CO), Sarah Schleper (Vail, CO), Hailey Duke (Boise, ID), Kaylin Richardson (Edina, MN) and Sterling Grant (Amery, WI) race the way they've been training, Wagner says it should be an exciting weekend.

Saturday also marks Stiegler's first World Cup start since Dec. of 2007, when she was sidelined with multiple broken bones from a giant slalom crash. She returned last season for the 2009 Audi FIS Alpine World Championships and took 19th in the slalom at Val d'Isere France.

"Sarah has been really fast and if Resi skis like she has been, it's going to be interesting. All the girls are coming in here with some really solid training," said Wagner. "Levi isn't the toughest slalom hill we race all season, but it's the first race and the visibility is always pretty tough."

Following Levi the World Cup swings to North America for the annual Aspen Winternational in Aspen, CO, the only U.S. event prior to the 2010 Olympic Winter Games in Vancouver.


Comment on "Vail's Vonn looks to defend slalom title at Levi, Finland, on Saturday" using the form below