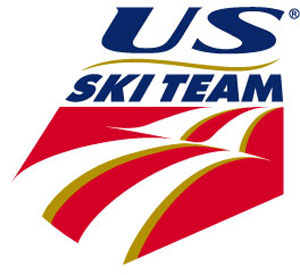 Blog Tools
Comments
PermaLink
USA's only home game, Birds of Prey, deemed ready to rock for Dec. 4-6 World Cup
By realvail.com
November 23, 2009 — The excitement of the 2010 Olympic season is cued to crank up a notch Dec. 4-6 when the Audi FIS Alpine World Cup rolls into Beaver Creek for the Audi Birds of Prey Race Week, the lone men's alpine World Cup stop on American snow prior to Vancouver.

Billed as one of the most intense tracks in all of alpine ski racing, fans will flood the Red Tail finish area as reigning Olympic combined gold medalist Ted Ligety (Park City, UT) and two-time World Cup overall champion Bode Miller (Franconia, NH) cross the line to a pulsating roar from the crowd.

"There's nothing like ripping Birds of Prey," said Ligety, a three-time Birds podium finisher. "Beaver Creek is our only home game and the entire Team gets amped to perform in front of our friends and family. It's not that often where the entire finish area is your cheering section."

The International Ski Federation (FIS) Snow Control inspectors Saturday gave organizers the green light for the 2009 races to go ahead.

FIS sends Snow Control inspectors to World Cup sites in advance of the competitions to ensure that racecourse conditions are acceptable. If course conditions and extended forecasts were not conducive to new snow or temperatures cold enough to make snow, the FIS would have the opportunity to move the competitions.

"Our partners at Vail Resorts have certainly made the most of the temperatures Mother Nature has provided," said Michael Imhof, Vice President of Sales and Operations for the Vail Valley Foundation. "We were starting to get concerned when we had the warm spell several weeks ago, but everything is on track for a great weekend of racing at the Audi Birds of Prey."

U.S. athletes have excelled on Birds of Prey in years past.

"My sister tells me the 'Marco Rocks' fan club will be rolling pretty deep again this year," said Marco Sullivan (Squaw Valley, CA). "They've rented three condos and will definitely be the 30 to 40 loudest people around that week."

Birds opens with super combined on Friday, Dec. 4, followed by the famed downhill on Saturday before wrapping with Ligety's bread and butter, the GS on Sunday.

The downhill will air Sunday, Dec. 6 at 2 p.m. ET on NBC with replay Sunday, Dec. 13 at 4 p.m. ET on Versus followed by super combined at 5 p.m. ET. Versus will also air GS on Sunday, Dec. 20 at 5 p.m. ET. Additionally Universal Sports will stream the super combined and GS live at www.UniversalSports.com.

"Birds of Prey is the full package," said men's alpine Head Coach Sasha Rearick. "The guys are stoked to race in front of their fans and nobody puts together a World Cup event better than Beaver Creek. Plus the race hill is just awesome and includes every single aspect of modern downhill. From speed to turns to big air, it's all there and is such a fun track for our guys to perform on."

The Team is priming for Birds throughout the Vail Valley and Colorado Rockies taking full advantage of excellent snow conditions at Vail, Copper Mountain and Loveland before moving to Lake Louise, Alberta for the opening men's World Cup speed races over Thanksgiving.

"The training has been awesome," added Sullivan. "By the time we get to Birds, we'll have two solid weeks under our belts in Colorado and a few races from Lake Louise before we crank things up in Beaver Creek."

Longtime Birds of Prey Chief of Course Greg Johnson reports that over 85 percent of snowmaking is completed with crews dozing the Golden Eagle Jump to the Red Tail finish Friday, then moving up to the Pumphouse turn over the weekend. "This is one of our best year-to-date efforts ever," said Johnson from his perch high up on the Birds of Prey race course.

A men's World Cup stop for 13 years, the U.S. Ski Team has a storied record of success in Beaver Creek with 15 podiums, including five wins since 2003. Bode Miller accounts for three of those victories, plus an additional two more top three finishes, while Ligety, Steven Nyman (Sundance, UT) and alpine veteran turned ski cross ace Daron Rahlves (Sugar Bowl, CA) are also Birds podium staples.

"It is the unique combination of amazing terrain, state of the art infrastructure and technology plus a passionate and knowledgeable volunteer race crew that makes the Audi Birds of Prey such a special race," said U.S. Ski and Snowboard Association Vice President Events Calum Clark. "Each year, the race crew takes hill preparation to a new level of excellence which allows the athletes to excel."

It has also been a launching pad for young racers' careers as both Andrew Weibrecht (Lake Placid, NY) and TJ Lanning (Park City, UT) have kicked of solid seasons at Beaver Creek. It was only two years ago when Weibrecht exploded from the 53rd start position in a snowstorm to take 10th in the downhill with one of the most on-edge runs in the race's legendary history.

"It's not often that you can say you have one of the world's best downhill courses in your own backyard," offered Michael Imhof, Vice President of Sales and Operations for the Vail Valley Foundation, "but that's exactly what we have with Birds of Prey. Through the years, this race and course have provided many great moments and memories, from Aksel Lund Svindal's comeback last year to Maier's eight wins to the string of American victories. Birds of Prey is a special course and event, and we are proud to be able to call it our own."

A full slate of off slope activities are planned for the week including autograph signings with the U.S. Ski Team, a public bib presentation and fireworks.

2009 Audi Birds of Prey Schedule (all times local)

Thursday, Dec. 3
5:30 p.m. MT: Public Bib Presentation and U.S. Ski Team autograph signing

Friday, Dec, 4
11 a.m. MT: super combined – downhill
2:30 p.m. men's super combined - slalom

Saturday, Dec. 5
11 a.m. MT: downhill

Sunday, Dec. 6
9:45 a.m. MT: GS run one
12:45 p.m. GS run two

For complete information on the Audi Birds of Prey Race Week, check out www.bcworldcup.com.



Comment on "USA's only home game, Birds of Prey, deemed ready to rock for Dec. 4-6 World Cup" using the form below