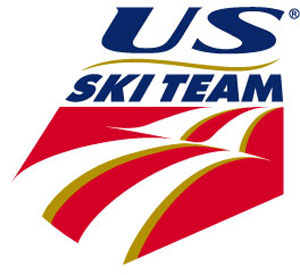 Blog Tools
Comments
PermaLink
Miller 8th, Weibrecht 10th in shortened training run for Olympic downhill in Whistler
By realvail.com
February 12, 2010 — WHISTLER, BC – Bode Miller (Franconia, NH) took eighth and Andrew Weibrecht (Lake Placid, NY) was 10th as the U.S. Olympic Men's Alpine Team got another look at the Dave Murray downhill in yesterday's training session.

In difficult visibility Miller finished just .74 seconds back of leader Michael Walchhofer of Austria on a shortened course that finished just above the men's slalom start.

"Any time you can get on the course, no matter the conditions, it's always an asset," said Weibrecht, .93 seconds behind. "I was just trying to be clean and make it down. I had some mistakes, but overall, it was decent."

Switzerland's Didier Cuche, disqualified after missing a gate Thursday, led Wednesday's training session before poor visibility cut it short after 42 of 87 skiers made it down. Miller was seventh among those early participants.

2006 combined gold medalist Ted Ligety (Park City, UT) was 26th on Thursday, training primarily for the super combined, while Steven Nyman (Sundance, UT) followed in 27th.

"Considering the fog and having to wait up top for so long in the soft, wet snow, I felt like I skied pretty well," Ligety said Thursday.

"I'm just getting more comfortable on it," he said. "Yesterday was a total surprise, I had no idea how turny it really was."

Nyman said his run was smoother and cleaner than Wednesday's, and he had better direction off the jumps.

"I thought I skied well," he said.

Marco Sullivan (Squaw Valley, CA) was 49th, Will Brandenburg (Spokane, WA) was 61st, and Erik Fisher (Middleton, ID) was disqualified for missing a gate low on the course.

The U.S. Team reported that the course was in good condition despite popular concerns about the weather.

"There's a lot of water in it, and they just haven't had much cold temperatures, but in general the hill's in excellent shape," U.S. Men's Speed Coach Chris Brigham said.

"The only thing that will make it unfair is the weather," Sullivan said. "Hopefully it will be the same for everybody. With fog coming in and out like this, that would not be ideal on race day.

"Whether it's a snowy day or a windy day, if it's the same for everyone, that would be the best."

A final training run is set for Friday at 1:30 p.m. before Saturday's Olympic men's downhill.


Comment on "Miller 8th, Weibrecht 10th in shortened training run for Olympic downhill in Whistler" using the form below