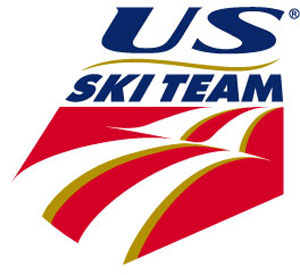 Blog Tools
Comments
PermaLink
Injured Vonn psyched for weather delays at Whistler Creekside Olympic racing venue
By realvail.com
February 12, 2010 — WHISTLER CREEKSIDE – Lindsey Vonn (Vail, CO) caught another break for her bruised shin on Friday when organizers decided to cancel Saturday's third downhill training run for super combined. The cancelation forces the postponement of the medal event originally slated to open women's alpine competition Sunday. Times have not yet been set for the training run or the medal event.

"I think I'm lucking out pretty heavily because of all the cancellations," said the two-time World Cup overall champion. "Normally I would be disappointed, but for my shin I think this is the best possible scenario. This gives me quite a bit more time to rest up and heal. Obviously, I'm looking forward to running the course, but at this point, as much rest as I can get on my leg will be great."

In order to focus all efforts on preparing the men's downhill track for the opening alpine medal event Saturday at 11:45, officials decided to cancel the women's training run that morning The women have yet to be able to train on the course, with another run now scheduled Sunday.

As a result of that rescheduling, Sunday's super combined medal event will also be shuffled to a later date, which won't be decided until an official training run is completed on Franz's Olympic downhill course.

"I inspected the course today and course workers are doing the best they can to get it up to shape, but it's been rainy and it rained all day yesterday, and it's definitely not in raceable condition," Vonn said. "I think that cancelling the training run already tomorrow is a good move."

Vonn said she tested her leg Thursday and was satisfied that she could have competed.

"I wanted to make sure that I could be able to ski safely down," Vonn said. "If you're skiing defensively, it's always dangerous. I pushed myself hard yesterday, and I felt like I could've done the training run. Obviously with a lot of pain, but I could have done it."

The break also means more rest for Stacey Cook (Mammoth Mountain, CA), who crashed hard in Thursday's shortened session.

Olympic gold medalist Julia Mancuso (Olympic Valley, CA), Leanne Smith (Conway, NH), Chelsea Marshall (Pittsfield, VT), Alice McKennis (Glenwood Springs, CO) and Kaylin Richardson (Edina, MN) are all slated to start Sunday.

Vonn said she was disappointed she will not walk with her teammates during Friday's Opening Ceremony as she continues to rehab her shin, but she'll be there in spirit.

"I'm definitely going to be watching on my TV at home, probably while doing therapy," she said. "For me, I've got to be thinking about my races and my leg and trying to make my shin feel as good as possible before the races. That unfortunately means I won't be able to walk tonight, but I'm sure my teammates are going to have a great time and represent us well."



Comment on "Injured Vonn psyched for weather delays at Whistler Creekside Olympic racing venue" using the form below