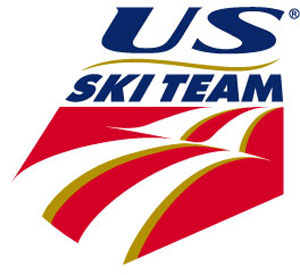 Blog Tools
Comments
PermaLink
Course workers undaunted by weather worries at Whistler
By realvail.com
February 13, 2010 — WHISTLER CREEKSIDE, BC - The legions of volunteers, course workers and members of the Vancouver organizing committee remain undaunted by weather challenges as day one of the 2010 Olympic Winter Games winds to a close. For alpine skiing, mild temperatures and rain have forced a schedule shift in order to ensure the best possible course conditions for racing.

"Everybody's been fantastic," said U.S. Men's Head Coach Sasha Rearick. "They've got a huge crew of unbelievable volunteers working 24 hours a day.

"They've got some challenges because the top of the hill has been receiving snow, the middle has been a mixture of snow and rain, and the bottom has been pouring rain. Three different approaches they need to take on the hill, and they've been applying that very well."

The new schedule calls for women's downhill training at 11 a.m. PT on Valentines Day with medal competition opening Monday with the men's downhill at 10:30 a.m.

The women's downhill medal event remains as originally scheduled on Wednesday at 11 a.m., while the women's super combined medal event slated to open women's competition on Feb. 14 will move to Thursday at 9:30 a.m. (second run at 12:30 p.m.). The men's super combined medal event also keeps its original slot on Tuesday at 10 a.m. (second run at 1:30 p.m.).

Rearick said men's downhill starters Marco Sullivan (Squaw Valley, CA) and Steven Nyman (Sundance, UT) enjoyed a day of powder skiing up high at Whistler, while Bode Miller (Franconia, NH) had a productive session testing his skis. Andrew Weibrecht (Lake Placid, NY) will also start for the U.S. in that race Monday.

Weather is expected to improve, with colder temperatures moving in early in the week. Sullivan said he's not too concerned about what particular conditions they face on race day.

"Whether it's a snowy day or a windy day or whatever, if it's the same for everyone, that would be the best," he said.

Women's downhill favorite Lindsey Vonn (Vail, CO) couldn't have asked for a better stroke of luck while recovering from a shin injury. All three women's downhill training sessions for the super combined were canceled because of weather, giving the two-time World Cup overall champion an unexpected three additional days to heal.

Vonn and young gun Leanne Smith (Conway, NH) have secured start spots for super combined based on World Cup results and the U.S. will start two additional athletes. Vonn and Mancuso are secure in the downhill plus an additional two other U.S. women

The continuation of the Olympic spirit in the face of the rain, according to Rearick, isn't restricted to just athletes.

"Every single one of them, whether they're on the course, or at the gates, or at the race top, they're working with a smile, enjoying the process of putting the best Games on possible," said Rearick. "They've definitely had some adversity with the weather here. Right now, we just need to let the crew continue to do what they're doing, then let it get smooth and then let mother nature do its work."



Comment on "Course workers undaunted by weather worries at Whistler" using the form below