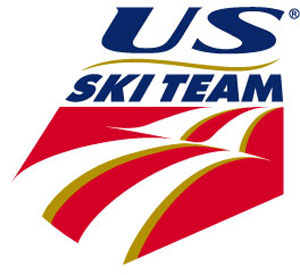 Blog Tools
Comments
PermaLink
Vail's Vonn, other U.S. Ski Team women ready to rock at weather-stalled Olympic venue
By realvail.com
February 14, 2010 — WHISTLER CREEKSIDE, British Columbia – With four consecutive days of downhill training scrapped due to weather, the U.S. Olympic Alpine Ski Team, including World Champion Lindsey Vonn (Vail, CO) and 2006 gold medalist Julia Mancuso (Olympic Valley, CA) are ready to get back to official training Monday. If all goes well, and Mother Nature cooperates, the start of medal competition will follow with downhill on Wednesday.

Organizers are calling for a split training session around the men's downhill medal event. The first half kicks off at 10 a.m. with athletes skiing full steam from the top of the course to just above the Hot Air finish jump. At approximately 1 p.m., and following the men's flower ceremonies, the women will return to Franz's run and ski the bottom section, starting from the combined slalom start in order to get enough speed for a realistic flight off Hot Air into the finish.

If completed as planned, it will serve as an official training run and allow medal competition to begin Wednesday with downhill.

"Our girls are doing great. We've been training slalom and some super G, powder skiing, sharing our meals together - it's just an awesome atmosphere to be around," said women's Head Coach Jim Tracy. "They're all in a good mindset and looking forward to racing."

Among those training Sunday was Vonn, who put her bruised right shin to the test for the first time since Feb. 2.

"It didn't feel perfect," said Vonn, a three-time Olympian. "I'm still in quite a bit of pain while skiing, but the time off snow has been incredibly beneficial for me. I needed time to heal and Mother Nature helped me out with that. But now that I've gone out and taken a few runs, I know I can do it. I'm ready to get Olympic competition started and I know my teammates are ready to go too."

In addition to Vonn and Mancuso, who took full advantage of the snow day with some powder skiing, Stacey Cook (Mammoth Mountain, CA) returns to action following a crash Thursday before the session was canceled due to poor visibility. Cook was airlifted from the hill to the Whistler Polyclinic, yet escaped with only bruising.

Following her crash last Thursday, Cook said, ""It's not the ideal way to start the Olympics, but I've just got to keep fighting. I hear I'm lucky, so I've just got to keep that luck going. I'm going to be ready. I'll be back out there." And she will, along with Alice McKennis (Glenwood Springs, CO), Leanne Smith (Conway, NH), Chelsea Marshall (Pittsfield, VT) and Kaylin Richardson (Edina, MN).

Following the training run, coaches will decide who will join Vonn and Mancuso on the start list for the downhill medal event.
But without the incredible effort of legions of volunteers, Tracy says, training would not be possible.

"We had at least 20 centimeters of snow on the top last night and they had winch cats working the top down to Ladner's Roll," said Tracy. "Below that, the volunteers are slipped everything wall to wall smoothing everything out. It's supposed to get down to the mid 20's tonight and if that happens everything should freeze up nicely. They are doing the best possible job with the cards they've been dealt and my hat goes off to them."

Comment on "Vail's Vonn, other U.S. Ski Team women ready to rock at weather-stalled Olympic venue" using the form below