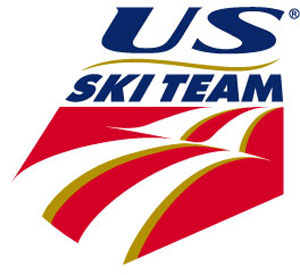 Blog Tools
Comments
PermaLink
Miller stomps Whistler Creekside course, grabs bronze in Olympic downhill
Vonn first in training despite lingering shin bang
By realvail.com
February 15, 2010 — WHISTLER CREEKSIDE, BC – Shortly before he sped to the first U.S. Olympic downhill medal in 16 years, Bode Miller (Franconia, NH) already knew Monday was a special day. The 2010 bronze medalist had found the Olympic experience he'd been seeking atop the Dave Murray course at Whistler Creekside.

"Everyone was a little bit shocked at how it looked this morning," said Miller, who also owns two silvers from Salt Lake City and now has more medals than any U.S. alpine skier in history. "They injected the first few turns, they injected down the steep pitch and into the Toilet Bowl … there were a lot of changes, and maybe that helped build a little of the anxiety and the excitement, and then everyone starts to get it.

"It was clear that this was not a World Cup, everyone was feeling something different. It was cool for me. It was sort of what I had been looking for. That was the feeling I've been searching for, and I let it build up. I was real nervous before I went, but excited nervous, not anxiety nervous. I felt great."

Miller raced down from eighth position, fighting flat light through the middle part of the course and hitting a couple of bumps but torched the early times for the top spot through 16 racers. The light was better when Norway's Aksel Lund Svindal nicked Miller by .2 seconds for first, and Swiss Didier Defago skied to the gold medal two spots later in a time of 1:54.31 – just .9 seconds faster than Miller.

"I think that's great skiing, you can't take anything away from (Svindal)," Miller said. "But that's the way skiing is, sometimes you get a little bit of bad luck and that makes the difference. It's certainly not a numbers (thing), there's not a whole lot of difference between us."

Tommy Moe was the last American skier to medal when he won downhill gold and super G silver in Lillehammer. A humble Miller, the 2005 downhill World Champion, wasn't too distraught at missing out on a higher podium spot.

"It is what it is," he said. "I could have been fourth today easily. There's guys who have been better than me in some training runs here and who made mistakes or didn't have great luck today. So I was psyched the way I skied."

Miller was fifth in Sestriere, Italy, in 2006, his only other Olympic downhill appearance, and his medals in Salt Lake City came in giant slalom and combined. He rejoined the U.S. Ski Team to prepare for these Olympics after skiing two seasons on his own.

"To win a medal for the U.S. in the first event we had a chance to, it's great," Miller said. "And for my team, it's been a transition for me back onto the team, and I feel like everyone has worked really hard. I think that part is important. I think it was more a medal for everybody else than me particularly, but I'll take it."

Steven Nyman (Sundance, UT) was 20th, followed by teammate Andrew Weibrecht (Lake Placid, NY) in 21st. The event was delayed by two days of weather-related delays, but cooler temperatures hardened the course overnight and fog cleared up.

"The course was awesome," Nyman said. "They did an amazing job getting it off. Good thing the cold temps came, I thought it was a real downhill.

"I'm happy, happy with my run and how I did. I really didn't ski that well in training runs. My body feels pretty good, and I gave it my best shot."

Weibrecht, after posting 10th in both training runs, was less content. He'll have the opportunity for redemption in both super combined and super G.

"I hoped to have a better run," Weibrecht said. "I didn't feel as though I was on it from the start. I was pretty jittery and nervous. I think that I have the ability of being there, but I didn't ski my best, and the lighting conditions were pretty tough."

Marco Sullivan was just .7 seconds back at the second interval, but fell off the pace and crashed off the jump at the bottom.

"I skied well at the top. It just got away from me," Sullivan said. "It's a little weird, there's just some weird bumps in weird places, but I thought I skied well."

The U.S. men will compete in the super combined Tuesday, beginning with the downhill at 10 a.m. PT and concluding with the 1:30 slalom. American starters are Miller, Weibrecht, Will Brandenburg (Spokane, WA) and reigning Olympic combined medalist Ted Ligety (Park City, UT).

"I feel strong," Miller said. "As I've said it before, coming into here, I'm fit, I'm still getting stronger, I feel motivated. And like I said, you can always count on me making mistakes and pushing hard. But I've raced a lot of races since the last time I was in these big races and was really excited and fired up.

"I think if I let myself get emotionally wound up like that, there's nobody who wants it more, there's nobody who pushes harder. It's just a matter of managing those mistakes that are inevitably going to happen."

Nyman said Miller is in a good place these Olympics.

"He wants it, it's cool, and it's nice to have him around on the team. It's pretty fun just having him, he's a jokester."

The team made use of the weather delays in training, bonding together with some powder skiing high up at Whistler.

"It was fun, just kept making laps and having fun with it," Nyman said. "We came into the Games expecting to have weather, might as well take advantage of it."

OFFICIAL RESULTS
2010 WINTER OLYMPIC GAMES
Whistler Creekside, BC – Feb. 15
Men's Downhill

Gold – Didier Defago, Switzerland, 1:54.31
Silver – Aksel Lund Svindal, Norway, 1:54.38
Bronze – Bode Miller, Franconia, NH, 1:54.40
4. Mario Scheiber, Austria, 1:54.52
5. Erik Guay, Canada, 1:54.64
-
20. Steven Nyman, Sundance, UT, 1:55.71
21. Andrew Weibrecht, Lake Placid, NY, 1:55.74
60. Marco Sullivan, Squaw Valley, CA, 2:07.76

Vonn first in downhill training run

WHISTLER CREEKSIDE (Feb. 15) – The U.S. Olympic Alpine Ski Team bore its teeth in a speedy return to action today, with Lindsey Vonn (Vail, CO) and Julia Mancuso (Olympic Valley, CA) going 1-2 in the first session of downhill training and four Americans landing among the top 20 in the afternoon session Monday.

Vonn, considered the favorite Wednesday's downhill, continued to test her bruised shin after reporting progress in training Sunday.

"It's tough," she said. "I honestly was expecting it to be a little bit better than it was. Yesterday I trained slalom and it felt OK. But the course here is pretty bumpy – I was pretty shocked. It was like jarring – it was a fight to make it down."

"I was just barely in my tuck any part of the course. I think this is the worst course for my shin. I just have to fight through it, do some therapy now, and hopefully Mother Nature will give me another day off tomorrow. I just have to be able to grit my teeth and fight through it on Wednesday and hopefully still come out on top."

The skiers finished just above the Hot Air finish jump in the morning session and skied the bottom section from the combined slalom start in the afternoon, when Vonn was 20th in the second leg.

Vonn may refrain from training Tuesday, weather or not. She said she was taken aback that her first run time was so fast.

"I was honestly surprised," Vonn said. "I almost went out of the course a couple times. It wasn't bad skiing, it was just fighting to make it down skiing. It's not a feel-good course, it's not a fun course, it's a stick-your-nose-in-it-and-make-it-down course. If you're skiing aggressive and not sliding, you'll be fast."

Mancuso added a tie for fifth in the second session as the 2006 giant slalom gold medalist put the speed field on notice.



Comment on "Miller stomps Whistler Creekside course, grabs bronze in Olympic downhill" using the form below