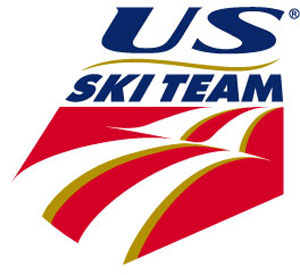 Blog Tools
Comments
PermaLink
Vonn ready to roll in Olympic downhill race today at Whistler
By realvail.com
February 17, 2010 — WHISTLER CREEKSIDE, BC – When American Lindsey Vonn (Vail, CO) breaks the starting wand toiday n the Olympic downhill, it will be her first race since clinching the World Cup super G title with a win on Jan. 31. Joining her in the start are teammates Julia Mancuso (Olympic Valley, CA), Stacey Cook (Mammoth Mountain, CA) and Alice McKennis (Glenwood Springs, CO).

"Lindsey is a tough competitor and there isn't going to be anything holding her back for sure," said women's Head Coach Jim Tracy. "We had a great video session last night and there will be places that she needs to improve on for sure. It's going to be tough tomorrow. There's going to be four or five girls that can get it there. Tomorrow it's going to take high focus and great execution."

Vonn, who said Monday's downhill training further aggravated her shin injury, received another cushion from the weather when Tuesday's training was canceled due to heavy snow. However, she had already planned to opt out of the session in favor of another day's rest and therapy.

"I was really actually happy that we got another day off today," said Vonn, the reigning World Champion in downhill and a two-time World Cup downhill title holder. "Yesterday in the first downhill training run, my shin was definitely hurting quite a bit, so I'm really happy that I got a chance to rest it. At the same time, yesterday was definitely really positive. I was able to ski the way I wanted to – it was really painful - but I made it down and that was a really positive step.

"I'm really excited about the race tomorrow, it's been a lot of hurry up and wait with all these cancelations," said Vonn, who spent Tuesday doing therapy and hanging out with family. "But I'm definitely antsy to get racing. I'm a fighter and I just want to get out there and start competing."

Also looking forward to getting back in the gate is Cook, who was airlifted to the Whistler Polyclinic after a crash in the opening women's training run on Feb. 11. Following successful therapy and a completed training run Monday, she's ready to take revenge on Franz's Olympic downhill.

"She took a couple of days off, she was pretty sore, but now she's feeling a lot better," said Tracy of Cook. "She had an OK training run yesterday and is a bit nervous for sure, but once she got that one (the training run) under her belt, she felt pretty confident that she can have a good race on Wednesday."


"It's definitely has not been your standard Olympics," said Cook. "I went down before Opening Ceremonies even started and then being in rehab all day everyday is tough. The important thing is that my body is fine and that I did get out skiing again today and I'm feeling a lot better on my skis today that I did yesterday. I'll be ready to race and ready to give it my all and that's what I came here for."
Mancuso, the reigning Olympic gold medalist in giant slalom, had secured a downhill start through her World Cup results and rolls into the medal race with steam from finishing second in Monday's shortened downhill training run. For 20-year-old McKennis, who made the Olympic Team in only her first year on the World Cup tour, tomorrow's start, is worth all the hard work.

"I trained really hard in the prep period and it was really great to train with all of the World Cup Team of Lindsey, Stacey and Julia," said McKennis, on Alice McKennis Day in Aspen. "It was really great to have that pace. Those girls pushed me a lot to try and step up my skiing. Coming into the World Cup season I was just hoping to score World Cup points and to do as well as I've been doing is pretty surprising, but really exciting at the same time."

The women's race starts at 11 a.m. PT and will be carried in NBC's primetime show Wednesday evening.

"I think we all feel pretty good about the chances, but this is going to show who has weathered the nerves, the delays and the mental aspect of our sport. It's been tough and everyone is going to have to have their A-game tomorrow," said Tracy.

Comment on "Vonn ready to roll in Olympic downhill race today at Whistler" using the form below