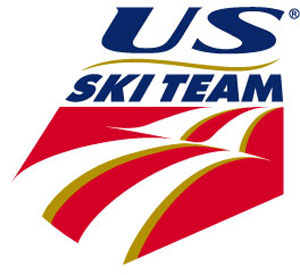 Blog Tools
Comments
PermaLink
Vail's Schleper turns in top American result in first run of Olympic giant slalom
Vonn skis out in foggy first run; second run postponed to Thursday
By realvail.com
February 25, 2010 — WHISTLER CREEKSIDE, BC (Feb. 24) – Wednesday's second giant slalom run was rescheduled to Thursday morning because of dense fog and falling snow. Sarah Schleper (Vail, CO) is 14th and Julia Mancuso (Olympic Valley, CA) 18th after the first run, in which Lindsey Vonn (Vail, CO) spun out and crashed, injuring her finger and ending her race.

The 2006 Olympic champion in giant slalom, Mancuso had already begun her run when Vonn spun out on a right-hand turn and got tangled up in the netting. Mancuso was flagged off, took a snowmobile ride up to the top, and had to start again in worsened conditions.

"It was the worst possible thing that could happen," Mancuso said. "I had been looking forward to defending my Olympic title for a long time. I was focused and ready, and then I had to regroup and try again."

Mancuso finished the make-up run 1.30 back of first-round leader Elisabeth Goergl of Austria, leaving her with a lot of ground to make up Thursday.

"Ski racing can be totally unpredictable and frustrating like it was today," Mancuso said. "The only thing I can do now is go out and attack tomorrow like I was in the first run today."

Vonn suffered a non-displaced fracture of the proximal phalanx of the small finger on her right hand, according to U.S. Olympic Team Chief Medical Officer Dr. Jim Moeller. A decision about her participation in Friday's slalom has not been made.

"The course is breaking up at the bottom," Vonn said. "I got a little bit too inside and lost my outside ski. My knee came up and hit my chin. I got all tangled up and hit the fence."

The downhill gold medalist had been the fastest until the point of her crash, starting right after Goergl went into the lead. Vonn has never reached a podium in a World Cup giant slalom, her weakest discipline.

"I can only keep smiling, because I know I was skiing well and sometimes you go down when you're attacking," Vonn said. "At this point, I just hope that my finger's OK so I can still race on Friday."

Schleper is just 1.07 back and will start 17th on Thursday. She said she's capable of a more aggressive approach, and that's what you're likely to see tomorrow.

"I would have liked to arc a couple more turns for sure, and I would have liked to have been a little closer," Schleper said. "It's going to be tough to fight for a medal from where I'm at. But I'm going to give it my best shot and really put it all on the line in the next run."

Megan McJames (Park City, UT) finished just outside the top group in 31st. The second run begins at 9:30 a.m. PT on Thursday.



Comment on "Vail's Schleper turns in top American result in first run of Olympic giant slalom" using the form below