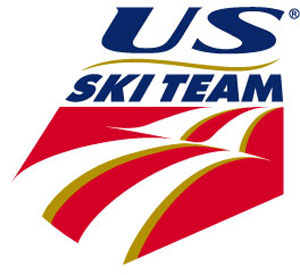 Blog Tools
Comments
PermaLink
Vail's Shiffrin wins second gold at world's top youth ski race; Vonn second in World Cup SG
By realvail.com
March 7, 2010 — PANAROTTA, Italy – For the second day in a row 15-year-old Mikaela Shiffrin (Vail, CO; Burke Mountain Academy) took a gold medal, winning the giant slalom during the 49th running of the Trofeo Topolino, the world's most prestigious children's ski race.

"This didn't come without a lot of hard work. I don't think it's really hit me yet," Shiffrin said. "These past two days have been beautiful and perfect conditions. All of the hard work paid off and it came at the right time."

Topolino is an important international event for young ski racers 11-15 years old, held annually in northern Italy. Past champions include recent Olympic medalists Lindsey Vonn and Andrew Weibrecht.

"People have told me that the U.S. athletes who have won at Topolino have also won an Olympic medal," Shiffrin said. "It's exciting for me to know that, but I also know that they've worked so hard since Topolino and it's going to be a bumpy road for me too."

Shiffrin, who is from Vail but trains at Burke Mountain Academy, became the first American to win a title since 2007 on Saturday, only to repeat her incredible win on Sunday in the giant slalom where she bested the field by a slim .11 seconds.

According to the winner, whose breakthrough came when she earned a medal in the Whistler Cup in the 2008 season, while winning was amazing, just the race itself was an award.

"The courses were great. They were rhythmical and you had to have good technique to be able to make it down with a clean run. It made you work hard and want it," Shiffrin said. "By the end of the day it was nice to win, but at the same time I went away thinking I really did the best I could do."

Vonn and Mancuso 2-3 in Super G

CRANS MONTANA, Switzerland (March 7) - Olympic Champion Lindsey Vonn (Vail, CO) and Olympic silver medalist Julia Mancuso (Olympic Valley, CA) left their mark on Switzerland, going 2-3 in an Audi FIS World Cup super G on Sunday. Switzerland's Dominique Gisin won the race, marking the third World Cup win of her career.

The women racing in Switzerland had to face off against random gusts of strong wind that plagued the race in the Swiss Alps. According to Women's Alpine Head Coach Jim Tracy, had it not been for the conditions Vonn could have shaved even more time off her run.

"It was a really good course for her. Unfortunately Mother Nature wasn't cooperating and it was really gusty and irregular winds today," Tracy said. "She started off really well and got hit on the lower section with quite a large gust of wind. That was enough to slow her down, and that happened to a lot of people."

With the finish, however, Vonn now has a 245 point lead over Austria's Maria Riesch in the race for the World Cup overall title with only the four events of World Cup Finals left .

"All in all second place is great. It worked out pretty good," Tracy said. Vonn had already clinched the Audi FIS World Cup super G title before the Olympics.

The day marked the first time Mancuso has appeared on the podium of a World Cup in two years. According to her, it's good to have the momentum from the Olympics to carry her through the season.

"It was nice. I've been skiing well since the Olympics, so it's nice to go and do it in the World Cup, especially in super G. I'm just psyched to be able to put everything together in one run," Mancuso said.

Tracy couldn't have been happier to see Mancuso finish so strongly.

"This was great. I think it was a great result for her. It was so great to see her podium. It's a great way to end the regular World Cup season," Tracy said.

Now, with the team heading to Garmisch for World Cup finals March 9-14, Mancuso is hoping to seal up a few more podiums before the season's end.

"Skiing is going well and I think the snow conditions in Garmisch will be good for me too, it's a little more spring-like. I'm looking to finish the season with podiums," Mancuso said. "I just want to go out there and ski, and I'm feeling really good about my skiing so it makes a big difference just standing in the start gate and enjoying the whole process of it."

For Tracy, the approach of World Cup Finals is exciting during a season with great successes for his team.

"We've had quite a bit of success this year and it's so great to see the effort that the staff and athletes put in. We're just going to keep moving on, keep trying to improve and get everyone to move up," Tracy said.

Fans can catch the action in Garmisch live on
The women qualifying for the U.S. at World Cup Finals will be Vonn, Mancuso, Alice McKennis (Glenwood Springs, CO), Stacy Cook (Mammoth Mountain. CO) and Sarah Schleper (Vail, CO). Both Vonn and Mancuso can race all disciplines, Cook and McKennis will race downhill and Schleper will compete in the giant slalom and slalom.

OFFICIAL RESULTS
2010 AUDI FIS WORLD CUP
Crans Montana, Switzerland - March 7, 2010
Women's Super G

1. Dominique Gisin, Switzerland, 1:24.14
2. Lindsey Vonn, Vail, CO, 1:24.29
3. Julia Mancuso, Olympic Valley, CA, 1:24.52
4. Nadia Styger, Switzerland, 1:24.56
5. Ingrid Jacquemod, France, 1:24.74
-
31. Stacey Cook, Mammoth Mountain, CA, 1:26.12
32. Leanne Smith, Conway, NH, 1:26.20
33. Laurenne Ross, Klamath Falls, OR, 1:26.24
37. Chelsea Marshall, Pittsfield, VT, 1:26.61

Canadian Guay wins super-G in Norway

KVITFJELL, NOR (March 7, 2010) – Erik Guay (Mont-Tremblant, QC) has become just the second Canadian male alpine skier to win both a World Cup downhill and super-G race over the course of his career.

The 28-year-old Guay won today's World Cup super-G in Kvitfjell, NOR, crossing the finish line in an impressive one minute 31.95 seconds.

Guay, who missed a medal in the super-G at last month's Olympic Winter Games by just .03 seconds, won today's race by a mere .02 over Austria's Hannes Reichelt. Norway's Aksel Lund Svindal tied for third in 1:32.26 with Switzerland's Tobias Gruenenfelder on the 1994 Olympic Games piste.

Guay's win in Norway can be seen on
"Yesterday during the downhill race, I had a pretty solid run but I did some things that cost me a lot so the race was a little bit of a let down and I knew I had to redeem myself today. I took some chances and it finally paid off," said Guay. "I have to say though, while I was doing my run I didn't think it was a winning run because I did some mistakes."

Today's results vaults Guay into third place in the overall World Cup super-G standings. With one race remaining Guay has an outside shot at the discipline title, one of only three racers still in the hunt. Austria's Michael Walchhofer leads with 300 points followed by Svindal with 254. Guay will head to World Cup Finals with 231 points in super-G.

"I'm really excited. It's been three years since I have been on the top of the podium so it feels good to be back there. It's a little bit of redemption from the Olympic Games since I was only 3 hundredth away from the podium there and now I am 2 hundredth ahead. Sometimes you win on that side and sometimes you lose, this time I was on top of it and it feels great," added the 28 year-old athlete.

Guay joins Manuel Osborne-Paradis (North Vancouver, BC) as the only two Canadian men to win a World Cup downhill and super-G in their career. Osborne-Paradis accomplished the feat earlier this year winning the Bombardier Lake Louise super-G.

Guay's downhill win came in Garmisch-Partenkirchen, GER in February of 2007.

"This win feels really good. Like in 2007, my win is at the end of the season but I still have two races left. It's pretty exciting because I never won a super-G race before today," added Guay. "It's very soothing but I have to refocus on my game plan because we start training again in Garmisch this Tuesday."

The World Cup now heads quickly to Garmisch-Partenkicken, the site of Guay's other World Cup win, for World Cup Finals. Downhill training gets underway for both men and women on Tuesday.

Comment on "Vail's Shiffrin wins second gold at world's top youth ski race; Vonn second in World Cup SG" using the form below