U.S. Ski Team Update
News from the World Cup skiing circuit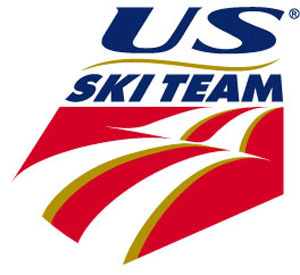 Blog Tools
Comments
Permalink
By realvail.com
March 7, 2010 — PANAROTTA, Italy – For the second day in a row 15-year-old Mikaela Shiffrin (Vail, CO; Burke Mountain Academy) took a gold medal, winning the giant slalom during the 49th running of the Trofeo Topolino, the world's most prestigious children's ski race.

"This didn't come without a lot of hard work. I don't think it's really hit me yet," Shiffrin said. "These past two days have been beautiful and perfect conditions. All of the hard work paid off and it came at the right time."

Topolino is an important international event for young ski racers 11-15 years old, held annually in northern Italy. Past champions include recent Olympic medalists Lindsey Vonn and Andrew Weibrecht.

"People have told me that the U.S. athletes who have won at Topolino have also won an Olympic medal," Shiffrin said. "It's exciting for me to know that, but I also know that they've worked so hard since Topolino and it's going to be a bumpy road for me too."

Shiffrin, who is from Vail but trains at Burke Mountain Academy, became the first American to win a title since 2007 on Saturday, only to repeat her incredible win on Sunday in the giant slalom where she bested the field by a slim .11 seconds.

According to the winner, whose breakthrough came when she earned a medal in the Whistler Cup in the 2008 season, while winning was amazing, just the race itself was an award.

"The courses were great. They were rhythmical and you had to have good technique to be able to make it down with a clean run. It made you work hard and want it," Shiffrin said. "By the end of the day it was nice to win, but at the same time I went away thinking I really did the best I could do."

Vonn and Mancuso 2-3 in Super G

CRANS MONTANA, Switzerland (March 7) - Olympic Champion Lindsey Vonn (Vail, CO) and Olympic silver medalist Julia Mancuso (Olympic Valley, CA) left their mark on Switzerland, going 2-3 in an Audi FIS World Cup super G on Sunday. Switzerland's Dominique Gisin won the race, marking the third World Cup win of her career.

The women racing in Switzerland had to face off against random gusts of strong wind that plagued the race in the Swiss Alps. According to Women's Alpine Head Coach Jim Tracy, had it not been for the conditions Vonn could have shaved even more time off her run.

"It was a really good course for her. Unfortunately Mother Nature wasn't cooperating and it was really gusty and irregular winds today," Tracy said. "She started off really well and got hit on the lower section with quite a large gust of wind. That was enough to slow her down, and that happened to a lot of people."

With the finish, however, Vonn now has a 245 point lead over Austria's Maria Riesch in the race for the World Cup overall title with only the four events of World Cup Finals left .

"All in all second place is great. It worked out pretty good," Tracy said. Vonn had already clinched the Audi FIS World Cup super G title before the Olympics.

The day marked the first time Mancuso has appeared on the podium of a World Cup in two years. According to her, it's good to have the momentum from the Olympics to carry her through the season.

"It was nice. I've been skiing well since the Olympics, so it's nice to go and do it in the World Cup, especially in super G. I'm just psyched to be able to put everything together in one run," Mancuso said.

Tracy couldn't have been happier to see Mancuso finish so strongly.

"This was great. I think it was a great result for her. It was so great to see her podium. It's a great way to end the regular World Cup season," Tracy said.

Now, with the team heading to Garmisch for World Cup finals March 9-14, Mancuso is hoping to seal up a few more podiums before the season's end.

"Skiing is going well and I think the snow conditions in Garmisch will be good for me too, it's a little more spring-like. I'm looking to finish the season with podiums," Mancuso said. "I just want to go out there and ski, and I'm feeling really good about my skiing so it makes a big difference just standing in the start gate and enjoying the whole process of it."

For Tracy, the approach of World Cup Finals is exciting during a season with great successes for his team.

"We've had quite a bit of success this year and it's so great to see the effort that the staff and athletes put in. We're just going to keep moving on, keep trying to improve and get everyone to move up," Tracy said.

Fans can catch the action in Garmisch live on
The women qualifying for the U.S. at World Cup Finals will be Vonn, Mancuso, Alice McKennis (Glenwood Springs, CO), Stacy Cook (Mammoth Mountain. CO) and Sarah Schleper (Vail, CO). Both Vonn and Mancuso can race all disciplines, Cook and McKennis will race downhill and Schleper will compete in the giant slalom and slalom.

OFFICIAL RESULTS
2010 AUDI FIS WORLD CUP
Crans Montana, Switzerland - March 7, 2010
Women's Super G

1. Dominique Gisin, Switzerland, 1:24.14
2. Lindsey Vonn, Vail, CO, 1:24.29
3. Julia Mancuso, Olympic Valley, CA, 1:24.52
4. Nadia Styger, Switzerland, 1:24.56
5. Ingrid Jacquemod, France, 1:24.74
-
31. Stacey Cook, Mammoth Mountain, CA, 1:26.12
32. Leanne Smith, Conway, NH, 1:26.20
33. Laurenne Ross, Klamath Falls, OR, 1:26.24
37. Chelsea Marshall, Pittsfield, VT, 1:26.61

Canadian Guay wins super-G in Norway

KVITFJELL, NOR (March 7, 2010) – Erik Guay (Mont-Tremblant, QC) has become just the second Canadian male alpine skier to win both a World Cup downhill and super-G race over the course of his career.

The 28-year-old Guay won today's World Cup super-G in Kvitfjell, NOR, crossing the finish line in an impressive one minute 31.95 seconds.

Guay, who missed a medal in the super-G at last month's Olympic Winter Games by just .03 seconds, won today's race by a mere .02 over Austria's Hannes Reichelt. Norway's Aksel Lund Svindal tied for third in 1:32.26 with Switzerland's Tobias Gruenenfelder on the 1994 Olympic Games piste.

Guay's win in Norway can be seen on
"Yesterday during the downhill race, I had a pretty solid run but I did some things that cost me a lot so the race was a little bit of a let down and I knew I had to redeem myself today. I took some chances and it finally paid off," said Guay. "I have to say though, while I was doing my run I didn't think it was a winning run because I did some mistakes."

Today's results vaults Guay into third place in the overall World Cup super-G standings. With one race remaining Guay has an outside shot at the discipline title, one of only three racers still in the hunt. Austria's Michael Walchhofer leads with 300 points followed by Svindal with 254. Guay will head to World Cup Finals with 231 points in super-G.

"I'm really excited. It's been three years since I have been on the top of the podium so it feels good to be back there. It's a little bit of redemption from the Olympic Games since I was only 3 hundredth away from the podium there and now I am 2 hundredth ahead. Sometimes you win on that side and sometimes you lose, this time I was on top of it and it feels great," added the 28 year-old athlete.

Guay joins Manuel Osborne-Paradis (North Vancouver, BC) as the only two Canadian men to win a World Cup downhill and super-G in their career. Osborne-Paradis accomplished the feat earlier this year winning the Bombardier Lake Louise super-G.

Guay's downhill win came in Garmisch-Partenkirchen, GER in February of 2007.

"This win feels really good. Like in 2007, my win is at the end of the season but I still have two races left. It's pretty exciting because I never won a super-G race before today," added Guay. "It's very soothing but I have to refocus on my game plan because we start training again in Garmisch this Tuesday."

The World Cup now heads quickly to Garmisch-Partenkicken, the site of Guay's other World Cup win, for World Cup Finals. Downhill training gets underway for both men and women on Tuesday.

Submit a comment on "Vail's Shiffrin wins second gold at world's top youth ski race; Vonn second in World Cup SG"
---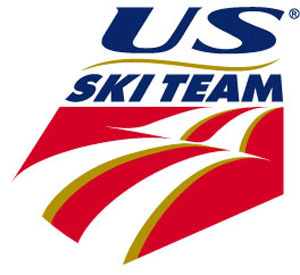 Blog Tools
Comments
Permalink
By realvail.com
March 6, 2010 — CRANS MONTANA, Switzerland - Olympic downhill gold medalist Lindsey Vonn (Vail, CO) locked up her third consecutive Audi FIS Alpine World Cup downhill title Saturday with her sixth win in the discipline this season. The victory also marks Vonn's 10th World Cup win this year to set a new American single season record. It also ties her with Bode Miller (Franconia, NH) with 32 career World Cup victories, the most of any American.

"I'm really happy with the whole season and it's nice to come back to the World Cup and end the season strong," Vonn said.

In her first World Cup race back from the 2010 Olympics where she took the gold in downhill and bronze in super G, Vonn marked off her third discipline title with the win.

"It's been a great season and I'm really happy with everything that's happened," Vonn said.

But, the downhill title did not come without a fight not only against a talented field of racers, but also the conditions presented by Mother Nature this weekend.

"It was a tough race out there today. There was a lot of changing weather conditions. Sometimes there would be a headwind, sometimes a tailwind, it was snowing really hard and there was a lot of new snow n the track. It was changing a lot from racer to racer," Vonn said.

According to the Olympic champ, the variable conditions made it difficult to know how she was doing during her race. It wasn't until she crossed the finish line that she saw where her skiing had landed her - in first.

But as the falling snow turned light, a bevy of talented young racers took full advantage of the conditions to attack from the later starting bibs. In the top five, only Vonn started inside the top 30 racers. Italy's Johanna Schnarf rocketed from bib 32 to second, missing the win by .01, while third place went to former Junior World Champion Marianne Abderhalden of Switzerland from bib 35. Slovenian Merusa Ferk landed 4th from the 42nd start postion followed by Viktoria Rebensburg of Germany from No. 37.

The onslaught ultimately bumbed Alice McKennis (Glenwood Springs, CO) out of what could have been a solid top 10 finish.

"I thought I had a good run. It was hard to tell sometimes because the track was so slow and a lot different than it was in the training runs, so I definitely didn't know how I skied until I crossed the finish line," Vonn said. "I'm really happy with how the day turned out and to have another win this season is awesome."

With another title waiting on the line for Vonn, who currently sits at the top of the overall World Cup standings, she hopes to be able to keep carrying her momentum through the end of the season.

"I'm going to keep things going through to finals and hopefully I can stay in the lead in the overall," Vonn said.

Staying on track for the overall title includes doing well in Sunday's super G in Switzerland, which Vonn hopes to do well in with a potential change for the better in weather conditions.

"I heard the weather is supposed to be better, but it's been interesting conditions so far, so I hope that we get a good race and that there is less wind than there has been in the last few days," Vonn said.

Adding to the excitement of the day, four other U.S. racers, led by McKennis in 12th, made their way into the World Cup points.

"I think the U.S. girls did a great job today. Everyone skied really well. Alice had a great result, as did the rest of the girls, and I'm very proud of the whole team," Vonn said.

The women race again Sunday in Switzerland during a super G. Fans can watch live at
OFFICIAL RESULTS
2010 AUDI FIS WORLD CUP
Crans Montana, Switzerland - March 6, 2010
Women's Downhill

1. Lindsey Vonn, Vail, CO, 1:35.26
2. Johanna Schnarf, Italy, 1:35.27
3. Marianne Abderhalden, Switzerland, 1:35.64
4. Marusa Ferk, Slovenia, 1:35.65
5. Viktoria Rebensburg, Germany, 1:35.87
-
12. Alice McKennis, Glenwood Springs, CO, 1:36.38
20. Chelsea Marshall, Pittsfield, VT, 1:36.76
21. Laurenne Ross, Klamath Falls, OR, 1:36.78
29. Leanne Smith, Conway, NH, 1:37.31
31. Stacey Cook, Mammoth Mountain, CA, 1:37.44

Submit a comment on "Vonn locks third straight downhill title with record 10th win this season"
---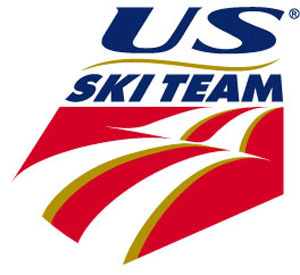 Blog Tools
Comments
Permalink
By realvail.com
March 2, 2010 — VANCOUVER, BC – The U.S. Olympic Ski and Snowboarding Team wrapped up the 2010 Olympic Winter Games on Sunday with 18 U.S. athletes combining to win 21 medals, including six gold, over the course of 16 days of competition.

Bode Miller (Franconia, NH) left the Games with three medals, including gold in the super G, bringing his career total to a U.S. record of five - finding the passion he skied with as a youth through the support of the U.S. Ski Team and its coaches, athletes and staff.

"How unusual it is now, how unique it is to find that kind of energy to go above and beyond what you could normally achieve on your own because you're a part of something else," Miller said. "And I think that was really cool, I think that was exactly what I needed."

"I'm really proud of our team. We went after it this time. We weren't scared. We stomped on it. From Lindsey (Vonn) on down, we were always aggressive."

In her third Olympics but bearing widespread medal expectations for the first time, Vonn (Vail, CO) won gold in the downhill and bronze in the super G, adding to the incredible list of accolades for the 25-year-old skier.

"I left it all on the hill and I have no regrets whatsoever," Vonn said. "I'm leaving these Games happy, because I gave it everything I have, and I'm very proud to be a part of this successful Olympic Team."

Johnny Spillane (Steamboat Springs, CO) earned three silvers – including the first ever for the U.S. in nordic combined. Julia Mancuso (Olympic Valley, CA) won two silvers to give her a U.S. women's record three medals for her career.

"I couldn't have asked for anything more," Mancuso said. "I haven't been on the podium for two years, and then to come in here and take two silver medals is incredible, and then to be a part of a team that had an amazing Olympics is special. It's really perfect."

The U.S. success began early when on the opening day of competition (Feb. 13), Hannah Kearney (Norwich, VT) kicked it off with gold in moguls, with teammate Shannon Bahrke (Tahoe City, CA) taking bronze. Bryon Wilson (Butte, MT) added bronze a day later in moguls, while Johnny Spillane (Steamboat Springs, CO) took America's first-ever Olympic nordic combined medal, winning silver.

Those opening weekend medals were key in igniting athlete performance when alpine skiing and snowboarding began just a few days later.

One of the biggest leaps was seen in nordic combined, where the USA medaled in every event including a gold-silver finish for Billy Demong (Vermontville, NY) and Spillane in the large hill combined competition. Demong and Spillane were joined by veteran Todd Lodwick (Steamboat Springs, CO) and Brett Camerota (Park City, UT) for silver in the combined team event.

"To me, this program has always been about the team," Demong said. "This Olympics has shown that, even to ourselves, more than ever, because I think all three of us – Todd, Johnny and I – really, really wanted to get the medal out of the way. We wanted to have enough of this 86 years, no medal kind of thing."

In snowboarding, Shaun White (Carlsbad, CA) repeated in halfpipe as did Seth Wescott (Sugarloaf, ME) in snowboardcross. Hannah Teter (Belmont, VT) took silver in halfpipe with Kelly Clark (Mt. Snow, VT) and Scotty Lago (Seabrook, NH) each taking bronze.

"It was everything I had dreamed of," White said after landing his patented Double McTwist 1260 on his final run. "Honestly, the dreams I've had matched this."

In men's aerials, Jeret "Speedy" Peterson put down a big trick of his own - the Hurricane - to claim silver.

"I know that a lot of people go through a lot of things in their life, and I just want them to realize they can overcome anything," a teary-eyed Peterson said after his final jump. "There's light at the end of the tunnel, and mine was silver and I love it."

The U.S. athletes were always quick to thank Olympic officials and the people of Vancouver, living up to the high expectations Canada set for these Games.

"Over the last couple years, I've had the pleasure of coming up here to train and preview the venues," Demong said. "When I came two years ago, I could see it all happening already. It's such a beautiful place and city and to see what they were building especially for my event was perfection."

Vonn agreed, adding that fans showed up in full force and the U.S. athletes enjoyed support from both American and Canadian fans.

"You don't get that at every Olympics," Vonn said. "I didn't feel that same energy and atmosphere in Torino as I did here in Whistler, so I'm taking away a lot of good memories from these Games. It's definitely one of the best Olympics experiences that I've ever had."

With 2010 in the history books, the USSA is already looking ahead to 2014 in Sochi and beyond.

2010 U.S. OLYMPIC SKI AND SNOWBOARDING TEAM MEDALS

Gold
Billy Demong, Nordic Combined Large Hill
Hannah Kearney, Women's Moguls
Bode Miller, Men's Super Combined
Lindsey Vonn, Women's Downhill
Seth Wescott, Men's Snowboardcross
Shaun White, Men's Halfpipe

Silver
Brett Camerota, Nordic Combined Team Event
Billy Demong, Nordic Combined Team Event
Todd Lodwick, Nordic Combined Team Event
Julia Mancuso, Women's Downhill
Julia Mancuso, Women's Super Combined
Bode Miller, Men's Super G
Jeret "Speedy" Peterson, Men's Aerials
Johnny Spillane, Nordic Combined Normal Hill
Johnny Spillane, Nordic Combined Team Event
Johnny Spillane, Nordic Combined Large Hill
Hannah Teter, Women's Halfpipe

Bronze
Shannon Bahrke, Women's Moguls
Kelly Clark, Women's Halfpipe
Scotty Lago, Men's Halfpipe
Bode Miller, Men's Downhill
Lindsey Vonn, Women's Super G
Andrew Weibrecht, Men's Super G
Bryon Wilson, Men's Moguls

Submit a comment on "Vail's Vonn helps trigger avalanche of Olympic medals for U.S. Ski and Snowboard Team in Vancouver"
---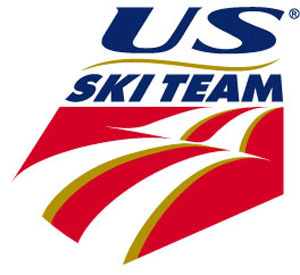 Blog Tools
Comments
Permalink
By realvail.com
February 26, 2010 — WHISTLER OLYMPIC PARK, BC – Germany's Maria Riesch won her second gold of these Games in Friday's slalom, with Sarah Schleper (Vail, CO) leading the U.S. in 16th. Lindsey Vonn (Vail) straddled a gate on the first run and didn't finish, yet was happy to close the Games with a gold in the downhill and bronze in super G.

Racing with her chin bandaged from a cut sustained when she hit a gate in pre-race training, Schleper, a four-time Olympian, followed up a strong performance in giant slalom that landed her 14th with the day's ninth-fastest first run.

"My jacket was covered in blood, I turned my bib around," Schleper said. "It was a nice distraction up there though, I tried to stop the bleeding and get refocused for my run."

Schleper received five stitches in her chin between runs and went out fighting in the second. She was in the lead by four tenths, then hit a rut and got bounced off line.

"I would have liked to see how my time would have held up without that mistake, because I think I would have had a shot," she said.

Unlike her crash Wednesday in giant slalom, Vonn was off the pace before hitting a gate and getting a DNF.

"I came out of the starting gate charging," Vonn said. "But I haven't been skiing a lot of slalom and hit some mashed potato snow, and it was over before I knew it.

"Even though today and the GS wasn't a success, I'm happy with the way my Olympics has gone. I have a gold in the downhill and a bronze in super G and I couldn't ask for any more."

Hailey Duke (Boise, ID) was 30th in her Olympic debut, feeling shaky on her first run but rebounded with a performance she could be proud of. Park City's Megan McJames wheeled off course in the second run and did not finish, but will leave Vancouver with positive big race experience.

"It was a little rough the first run, but second run I skied a lot better," Duke said. "It felt a lot better and I had a big smile on my face when I came across the finish line."

The men's slalom kicks off with the first run Saturday at 10 a.m. PT, with the final at 1:45 P.M. Representing the U.S. is Bode Miller (Franconia, NH), Ted Ligety (Park City, UT), Jimmy Cochran (Keene, NH) and Nolan Kasper (Warren, VT)

OFFICIAL RESULTS
2010 WINTER OLYMPIC GAMES
Whistler Creekside – Feb. 26
Women's Slalom

Gold – Maria Riesch, Germany, 1:42.89
Silver – Marlies Schild, Austria, 1:43.32
Bronze – Sarka Zahrobska, Czech Republic, 1:43.90
4. Maria Pietilae-Holmner, Sweden, 1:44.22
5. Sandrine Aubert, France, 1:44.46
-
16. Sarah Schleper, Vail, CO, 1:45.88
30. Hailey Duke, Boise, ID, 1:48.69
DNF 2 – Megan McJames, Park City, UT
DNF 1 – Lindsey Vonn, Vail, CO


Submit a comment on "Vail's Schleper top American in Olympic slalom as Vonn skis out in first run"
---
Read More Blog Entries
Previous
Next
Last
Blog entry 9 through 12 of 61 total entries
Bloggers Profile and Information